Is your home too small for you?
Posted: 28/04/2015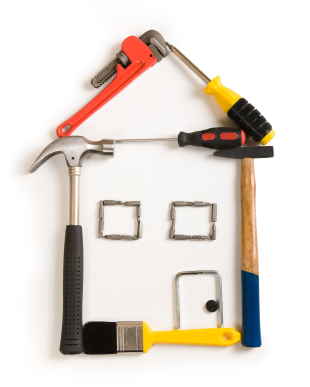 Do you feel like your home is small? Do you wish you had more space in your property? Well, I may have found a solution for you… Instead of finding a larger home, how about trying to live in a house that is only six foot wide and then re-consider your answer to the above questions?
Could you imagine living in a small house and by small I mean six foot wide and very, very narrow. Despite being squeezed in between two reasonably normal sized houses, a six foot wide dwelling has been built that appears to be two stories high and made of wood rather than traditional materials such as brick.
Prior to being turned into a narrow house the space in which the property is now located used to be a two story garage but was resurfaced to resemble a house during May 2013. This unique development is entirely made from wood however; it comprises a bathroom, kitchen and numerous other mod cons. This unusual structure has been declared "Britain's narrowest home" however, it now faces destruction.
Waltham Forest Council has been forced to intervene and have insisted that the current owner, Mohammed Akhlaq should return the structure to its original state. Mr Akhlaq did put forward an appeal with regards to the original ruling however; the national planning chiefs have indeed upheld the notice.
An existing neighbour to the dwelling, Esther Regenwetter stated;
"For a long time it was a horrible shed, not even a garage. They seem to have put this bizarre front on it, but what was there before was really, really horrible. I don't have anything against it".
With the above development not being an official property having been a last minute make shift dwelling, a further property located in London measuring just 99 inches in width has been declared London's slimmest property. Even though it appears to be tremendously jam-packed from the outside, the property is displayed on the market as a spacious lodging!
Scaled drawings of properties include realistic measurements about how wide a property is and this usually helps buyers determine whether the property is big enough for them. However, the dimensions displayed for this particular abode may put you off and encourage you to feel as though you would have to "breathe in" to walk through the front door you may continue to feel this way once you have entered the property as the width of the rooms are recorded to be 8ft3 across at its widest point. Never the less it doesn't stop there; the width continues to get claustrophobically narrower towards the back where a miniscule kitchen is located measuring just 62 inches also known as 5ft 2 across. Despite the differing proportions of the house it didn't stop it being put on the market for £450,000.
According to estate agents observations the property is noted to have "a spacious living area", many may question this because it is so petite however, on a serious note purchasers will have to be extremely neat and tidy to ensure full use of the little space available. In an area such as this one very much unlike the property, possible buyers are not entirely thin on the ground and the estate agents anticipate that the property will "go pretty quickly".
After being on the market for just under two weeks it appears that the estate agents assumptions were correct. This streamlined property has been snatched by one buyer who is more than sure that this is the house for them. The estate agent cannot reveal the overall sale figure but in the current economic property market it is highly likely that the personnel involved have gained a generous profit!
It seems that houses are being erected in every nook and cranny in a desperate attempt to ease the amount of buyers willing to purchase their own home. Could you imagine yourself living in such a small property?
Nicole Cran, Pali Ltd
(0) Comments
Latest News
Categories
Subscribe
Subscribe to receive a weekly update of our blog posts