Is your postcode at risk of flooding?
Posted: 25/01/2016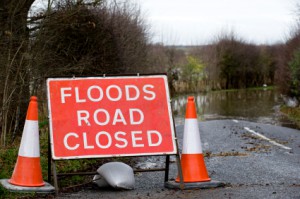 Recent research of information from the Environment Agency showed that 1,006 properties in the Merseyside area were considered high risk of flooding, which included some commercial buildings. The study also found that 2,018 properties located in Merseyside are at medium risk to flooding.
A property is defined as a 'high risk' to flooding if there is a 1/30 chance of it being affected within the time space of a year. In addition if a property is considered to be 'medium risk' it means there is a 1/100 chance of the property being affected by flooding.
Worryingly, as the figures are drawn from past events, the likelihood of flooding is much higher during periods of extreme weather.
The postcode that contained the highest number of medium and high risk properties was the L3 postcode. This includes the city centre, Vauxhall and Everton.
L31 was the least high risk area in Merseyside with a possible 15,055 properties likely to be affected.
The statistics are taken from the Risk of Flooding from Rivers and Seas survey by the Environment Agency and are correct as from March 2015.
Across the entirety of England, 153, 673 properties are at a high risk of flooding. This could be bad news for people buying a house in the affected postcode areas as if the property has at least a 1.3% chance of being flooded, the cost of insuring the property is extremely likely to be increased.
If you would like to purchase a flood report from Pali, please contact a friendly member of the team on 0151 691 1170/ search@paliltd.com
Aislinn Devlin, Pali Ltd
Google +
(0) Comments
Latest News
Categories
Subscribe
Subscribe to receive a weekly update of our blog posts