It just goes to show what can actually affect the value of your home!
Posted: 11/08/2014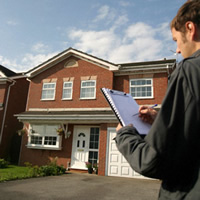 According to various figures from the Knight Frank Estate Agents, properties in the South West that are situated on the waterfront are said to take up the largest amount of waterfront premiums in the UK. The average waterfront property in the South West can easily be worth around 75% more than those located further inland according to reports. Closely followed by East Anglia where 41% more value is added if the property is located by the seaside. The South East averages at an impressive 44% difference in property prices. In comparison to last year, prices recorded in 2014 for the South West appear to have risen a reasonable 17%.
Compared to properties of an inland status which aren't so close to the sea, waterfront properties are said to be worth almost a staggering 60% more which is a 17% jump from the previous year's figures. Other properties that sit adjacent to estuaries have also done particularly well as their average premium is 85% compared to similar homes that may be placed even further in land. If you are unsure, an estuary is the larger opening of a river whereby the tide connects with the stream.
In the West Country, many estuary hotspots include Salcombe, St Mawes, Dartmouth, Rock and Newton Ferrers and further a field in the South coast, locations such as Sandbanks and the Beaulieu River Estuary are also included. During the early stages of 2014 the organisation Halifax estimated that house prices in various seaside towns have made a successful rise of £500 each coming month since the year 2004 which equates to a total rise of 42%. These figures therefore display that Salcombe and Sandbanks are Britain's highest priced seaside towns.
Not only are the places above experiencing great changes but other areas such as Fraserburgh, Peterhead, Cove Bay, Stonehaven and Inverbervie have managed to double in price since the early months of 2014. These places are all located in Scotland.
According to unknown sources, Coastal properties that are not in a position where they can overlook an estuary or harbour are still estimated to hold a value of around 56 percent greater than their equivalent in land whereas homes that are situated next to a river have an added value of around 57% and lakeside homes, 37%.
Even more so, added features of a property can also encourage the value of a home for example, properties which have their very own pontoon or private mooring automatically see their value climb by a whopping 104% some may even possess private ways of accessing beaches and jetties which would add a further 85% value.
Christopher Bailey, the Head of Knight Franks Waterfront Team stated;
"2013 proved to be a much better year for the waterfront property market compared to the previous three years. The glorious weather we have enjoyed in recent weeks has firmly brought the waterfront market to life with clear signs of continued positive buyer sentiment across the whole of the South Coast, East Anglia and much of the West Country".
How would you value a home?
Nicole Cran, Pali Ltd
(0) Comments
Latest News
Categories
Subscribe
Subscribe to receive a weekly update of our blog posts