Its not just the HS2 thats causing problems!
Posted: 28/04/2015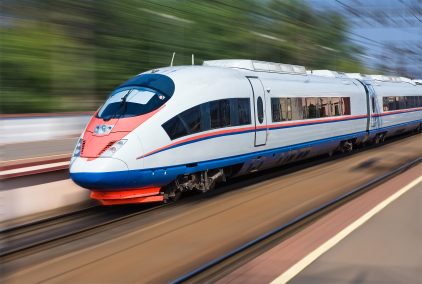 When the announcement for the HS2 project was made there were a large number of willing officials to vote in favour of it however, this project did not come without its negatives. One main objection towards the project is that it would cost a staggering £50 billion to construct and could possibly cause a tremendous amount of damage to the environment down to the location of parts of the track and numerous tunnels may be constructed. All of this time and billions of pounds to be spent is to save a mere 40+ minutes from various journeys pursued by rail in comparison to the current railway system.
Even though the High Speed Rail project seems to be the breaking story in many news fronts, people fail to see the other Government pushed projects that also have extortionate costs. The Government had agreed and accepted to pursue the EU target that within the forthcoming six years it must proliferate the amount of electricity by treble the quantity extracted from "Renewables". Energy and Climate Change minister, Ed Davey stated that his £12 billion proposal will bring an additional "4.5 gigawatts" of energy to our generating capacity and is said to be centred on six enormous wind farms located offshore. Even though the minister had set goals he wanted to achieve, he went on to mention that his project would only equate an additional 2.2 gigawatts, which is 4% out of the amount used in general and this is purely due to the winds being completely unpredictable.
In order to grasp targets set for the EU by the year 2020 officials would ideally have to make rapid movement in order for this happen. They would have to add an additional number of projects of an equivalent size and as many as four would be needed totalling up to cost a grand sum of £60 billion. The money provided for these additional projects would be distributed via subsidies that have been disguised in electricity bills totalling up to an enormous £3,000 per property, per annum.
The mass amount of spending doesn't stop there, excessive totals rumoured to cost billions of pounds would also have to be dispersed into the designated areas for procedures such as the following; Connecting various wind farms to the energy grid not to mention the amount of money that would need to be spent on gas driven power stations. These type of stations would act as an alternative if for example, the wind is not blowing to the correct speed at which electricity can be successfully generated subsequently causing the farms to produce poor quantities of electricity.
When people eventually realise the extortionate amount that is being spent on various other projects, the confrontation surrounding the HS2 will be well and truly knocked down a few levels but officials are still yet to familiarise themselves with what Mr Davey is proposing.
What are your veiws towards this?
Nicole Cran, Pali Ltd
(0) Comments
Latest News
Categories
Subscribe
Subscribe to receive a weekly update of our blog posts