Lack of affordable homes at the Battersea redevelopment site
Posted: 02/12/2014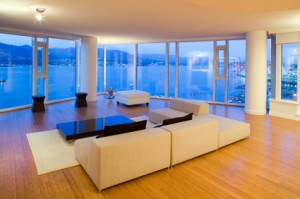 The luxury housing development at the Battersea Power station site have approved plans for luxury properties to be built worth a million pounds. Unfortunately only 15% of the total properties in the site will be affordable homes and this has caused concern. London is desperately in need of affordable housing and with only 600 available in this new development, people are disappointed.
The development of the Battersea Power Station site is being funded by a Malaysian company who plan to build 25,000 homes and an extension of the Northern Line. The extension to the tube line will be the first in 25 years according to Borris Johnson, who has defended the lack of affordable homes being built on the site.
It is understood that the limited number of affordable homes can be rented for 60% of the market rate which equates to £975 per month for a three bedroom flat. One of the luxury properties which won't be completed until 2018 has already been sold for a massive £1 million and could be going back on the market for a whopping £1.5 million.
Details of the luxury apartments built in the Grade II listed building include polished concrete worktops and floors along with brass fittings and copper bathtubs. The apartments will be 40% bigger than the average new build property in London according to the developers and will have access to the 1.5 acre rooftop private garden between the four white chimneys.
The total size of the site is 42 acres and along with the huge complex of apartments, offices and shops will be included in the project. Over 1,300 properties have already been sold and the first two phases of the development were sold before a sinlge brick was laid.
The total cost of the redevelopment is £8 billion, are you surprised that there are a limited number of affordable homes being built on site?
Amanda McGovern, Pali Ltd
www.paliltd.com

Google +
(0) Comments
Latest News
Categories
Subscribe
Subscribe to receive a weekly update of our blog posts