Londons ex council homes transformed into gold mines
Posted: 28/05/2015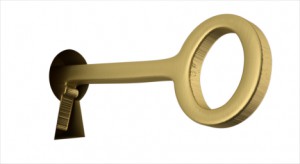 London's West End two bedroom ex-council flats are commanding rents of up to £28,800 a year making them a "gold mine" for anyone who purchases them.
Agents in Mayfair said they have seen a rise in the number of former council homes coming into the luxury letting market, since the government announced it was extending the right to buy to more than 1 million tenants of housing associations.
E J Harris a high end letting agent says "a one-bed ex-council flat in the West End of London could fetch a weekly rent of £350 to £400, or £19,200 a year, while a two-bedroom flat in the same area could go for up to £600 a week."
Chief executive of estate agents Wetherell - https://wetherell.co.uk, Peter Wetherell- said he had recently valued a former council apartment for £800,000, and that in the same building a flat had let for £550 a week.
"When it comes to Mayfair and the wider West End I don't think there is any stigma with ex-council homes. Mayfair is always a good address regardless of whether it's a private sector, ex-council or shared ownership property, it's a place people aspire to live in and are proud to say its their home," he said.
A two-bedroom former council house in South Kensington became the first to be put on the market for more than £1 million, after being luxuriously refurbished by its up-to-date owners.
Elizabeth Harris, managing director of E J Harris, said ex-local authority flats in central London benefited from being "nearly always large, with generous room sizes and in superb addresses. This makes them a 'gold mine' for anyone purchasing them, refurbishing them and then using them for rental income."
Would you be willing to rent an ex council home for £500 a week?
Eve Blakemore, Pali Ltd
(0) Comments
Latest News
Categories
Subscribe
Subscribe to receive a weekly update of our blog posts