Looking to rent but own a pet?
Posted: 28/04/2015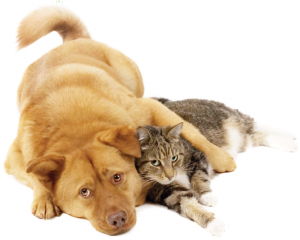 If you are looking to rent a property but own a pet, it can make finding rented accommodation a difficult challenge. According to Dogs Trust, 43% of the people surveyed currently own a pet of some description and a huge 54% of pet owners were unable to rent suitable premises because of the landlords 'no pet' policy.
It is said that a house hunter that doesn't own a pet spends around six weeks looking for a property to rent however, owners of pets can spend up to a year searching for rentable property that accepts animals. This has led to 8.5% of those surveyed to either give their pets away to family, friends or a rescue centre but for those who simply couldn't part with their animal but were desperate to find accommodation, 14% kept their pets secretly.
The main reasons for landlords not wanting to rent their properties to owners of pets is because of the risk of damage to furniture, curtains, carpets, the property itself and fear of fleas being left behind. However, sometimes letting to pet owners can be beneficial because many are responsible and may also be willing to pay a higher rent because of difficulty securing a rentable home. It is likely that tenants with pets will stay in the property on a long term basis because of the difficult finding elsewhere that will allow pets to stay.
Landlords may also accept pets if their contents insurance covers them for any damage made to the property which was caused by a pet or tenants could offer to pay a larger deposit to cover any potential damage a pet may cause. Perhaps an agreement could also be made where the carpets are professionally cleaned before the tenant moves out.
Amanda McGovern, Pali Ltd
(0) Comments
Latest News
Categories
Subscribe
Subscribe to receive a weekly update of our blog posts