Luxurious apartments under construction in New Brighton!
Posted: 28/04/2015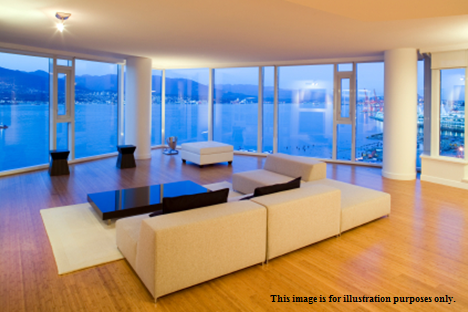 Plans have been drawn up and permission granted for the construction of stylish new apartments in New Brighton. The project is estimated at a cost of £6 million and it is known as the last missing puzzle piece of the Neptune Development plans to renovate the seaside resort. The developers anticipate that the newly refaced seaside resort will revive the fun factor of days gone by and hopefully draw in more and more members of the public, regardless of the weather. Neptune Developments are also hoping that further investments will be seen in the area in the future.
The development work on the site started earlier on in the week and is said to take around 11 months to be completed. The project is designed to have around 24 luxurious apartments which will be directly neighbouring the existing Floral Pavilion Theatre. Each apartment on the ground floor will have one to two bedrooms and floors exceeding this level are said to have around three or four bedrooms known as duplex penthouses. These apartments will be complete with a stylish balcony finished with a fully glazed safety rail facing out towards the sea, enabling occupants to enjoy the view.
During the past few years the seaside resort has received a colossal amount of £80 million in renovations and modifications and a member of Neptune's Development team Daniel Hynd stated; "It's good to be building on the feel good factor that exists in New Brighton and we hope this will continue the momentum and ensure there is even more investment in the area".
As explained above, this is the final project that will officially mark the end of the re-invention of New Brighton. People who eventually wish to obtain one of these properties will be allowed access to the newly provided Help to Buy scheme. The scheme will allow proposed buyers to obtain one of these luxurious apartments with a deposit as little as 5% assisted by a Government loan that will stand for around 25% of the purchase price as well as being interest free for a period of five years. This will result in occupants being able to acquire a mortgage of around 70% of the value of the asking price.
One of the Wirral Council's cabinet members for regeneration stated; "This is the final phase of the Neptune scheme which we have fought long and hard to bring here. The development has made such a difference in the short time since Marine Point opened and its success has helped bring other investment to New Brighton – and I'm sure there will be more to come".
A member of Almond Property, Sue Taylor also added; "This luxurious development is something that discerning buyers have been awaiting for many years. With the re-development of New Brighton, they can now enjoy magnificent sea views and live within easy reach of local beauty spots, shopping and easy transportation links."
What other developments would you like to see happening in New Brighton? Please feel free to comment and leave your views below.
Nicole Cran, Pali Ltd
(0) Comments
Latest News
Categories
Subscribe
Subscribe to receive a weekly update of our blog posts