Market town house prices outdoing their county neighbours!
Posted: 09/12/2014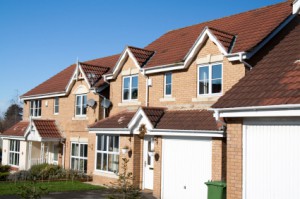 In the space of 10 years, the price of a home across of England has increased from £179,535 during 2004 up to £240,121 in the current year. On average, prices located in the subjected market town areas are expected to be £24,766 higher than those in neighbouring countryside retreats according to research collated courtesy of Lloyds Bank.
With homes reaching around 150% above the countries average, Beaconsfield located in South Buckinghamshire is noted to have the largest house premium. This is the equivalent to £501,648.
According to carefully collected data, it is apparent that the ten most expensive market towns out of 113 are situated in Southern England with Beaconsfield securing first place, holding an average property price of £822,753. In second place is Petersfield in Hampshire with an average figure of £402,216 however, it is closely followed by Cranbrook in Kent with £393,778.
Conversely, three out of five least expensive dwellings are said to be located in County Durham. These places include the following;
Ferryhill – Average of £85,763
Crooks - £106,591
Stanhope's - £128,114
All of the above are below the £140,000 mark, other areas such as Tickhill and Immingham are also included in the list. In a survey which involved all of the market towns in England, it displayed that the average growth price since 2009 is 13%.
Mortgage Director Andy Hulme of Lloyds Bank stated the following;
"Market towns are important hubs of social interaction and cohesion, as well as providers of employment and support for local business, they are also, in most cases, very attractive places to live. This is reflected in the majority of market towns having higher property prices than their surrounding counties, a premium that increased in the past decade. Home buyers continue to be attracted to the high quality of life, architecture, history, setting and community spirit offered by market towns and are prepared to pay a premium to live there".
(0) Comments
Latest News
Categories
Subscribe
Subscribe to receive a weekly update of our blog posts