Marketing Techniques
Posted: 29/03/2016
Old or New….What works best?
A business's marketing strategy is a vital part of a growing enterprise and promoting a positive reputation. Although, the debate into whether old or new marketing strategies work best must take into account the modern approach to marketing - most businesses have chosen to develop a blended format, combining old school strategies with the exciting new technological tools available. The dawn of digital marketing has become prevalent in many companies, altering the way in which they can interact with their prospective clients and paving a new way to generating leads. However, although digital marketing has been used widely to revolutionise the way businesses can connect with their clients, the principals of marketing will forever remain the same. The importance of pinpointing a specific target audience and providing outstanding customer service will always be at the forefront of any marketing campaign.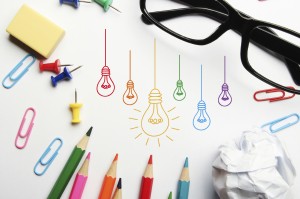 The first thing that needs to be established when starting to use a marketing strategy is to determine who the target audience is and what kind of product they will be interested in purchasing and why. This way any promotions and marketing campaigns can be altered accordingly to suit the target audience's every needs and make it easy for them to find your business. A good way to monitor how this is progressing is to question existing clients about why they used your business and what attracted them to your company. It is then possible to gauge how effective your advertising message is.
After closing in on who you're trying to attract as a business, you need to capture your leads. You need to build up a rapport with customers who are interested in your products and create a level of trust with them, in order to seal the deal. However, offering deals on the initial interaction is not always what people are looking for, but if you offer them an excellent service that will solve their problem and have sparked good interest, the cost might not be an issue.
Loyalty is a big thing when it comes to business and can be a fantastic marketing tool. Being transparent with customers is a great way to build up trust and loyalty and will make sure that your customers stay with you. Allowing yourself to be open during communications between the business and the client will show a genuine concern for their needs and wants. This also works well if you can be direct and open with existing customers by asking them what makes your business different from the other businesses out there that offer the same service as yours. You can then take positive phrases from any feedback and consider utilising them to further market your company.
Discovering specifically which lead generating channel is working the best for your company is crucial to business development. Whether it's cold calling, a website, or current advertising, if you can find out which one is generating the most business it can then be improved on to be even better. For example, to optimise online use, you need to know what phrases customers use when searching for businesses like yours on the web. It is also easy to keep track of how many leads are coming in by telephone and email from an advertising campaign, by creating simple databases.
A realistic budget needs to be decided to effectively utilise leads as much as possible; how much you are willing to spend on a lead versus how much money you will make off the business from the lead. There are many different options when it comes to branching out to acquire new leads and selecting one that is best for your business is essential. Once you have determined which strategy works best you can filter money into it accordingly.
Marketing will continue to change and adapt with time and technological advances alike, although the core basics of the aims and principles of marketing will remain the same. Human nature allows us to always be attracted by a sought after price and high quality customer service, whether this is done by old marketing strategies or the new age of digital marketing.
(0) Comments
Latest News
Categories
Subscribe
Subscribe to receive a weekly update of our blog posts