Merseyside in line to receive share of 10 billion pounds fracking jackpot!
Posted: 21/07/2014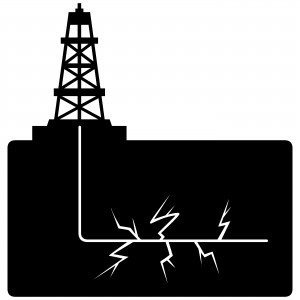 Merseyside could be eligible to receive a portion of a Jackpot worth £10billion from fracking sites throughout the area.
A report that has been unveiled today shows that around 3,500 new jobs could be generated for the "Ocean Gateway" region. It also draws attention to the substantial possible gains from the production of Shale gas including around £945 million a year investment during the greatest years of extraction.
The report which was carried out by Peel Environmental and IGas Energy declares that the first wells should be up and running by 2017 and 300 should be operating by 2031.
John Blaymires, the chief operating officer at IGas, stated;
"The findings of this report highlight that the Ocean Gateway region is sitting on a potential £10 billion investment opportunity. We're looking to develop the capacity from within the region to meet the supply chain requirements so that as many local people and firms as possible benefit from our capital investment."
He continued;
"The North West has a huge opportunity to become a centre of excellence for shale gas development and technologies. Over time, local companies will be able to export those skills nationally and ultimately abroad as other nations follow Britain's lead in developing a safe and sustainable industry."
Liverpool, Greater Manchester, Cheshire and the Wirral all make up the Ocean Gateway region and it has been predicted to be among the key sites for fracking in the Britain.
This technique of fracturing shale rock from underground using high pressure water and chemicals to extract gas is very controversial and has already triggered huge protests from environmentalists due to the belief that fracking can cause water contamination and earthquakes.
Supporters of fracking believe that it will provide economic profits to regions that require new jobs and investment. The report, which was revealed at the International Festival for business, states that it has been predicted that there will be a lack of people who possess the correct abilities to work in this industry unless colleges in the area start involving training courses. Due to the expected shortfall the report addresses the requirement for a technical institute.
Peel Environmental's managing director, Myles Kitcher, said;
"The North West stands to benefit hugely from the emerging shale gas industry in the UK, not only in terms of energy security but also inward investment. This report highlights how the expansion of the industry could provide a catalyst for the North West, increasing business competitiveness and driving growth."
So what do you think is best for the North West in regards to fracking?
Kirsty Rogers, Pali Ltd
(0) Comments
Latest News
Categories
Subscribe
Subscribe to receive a weekly update of our blog posts