Mortgage approvals soar sky high!
Posted: 28/04/2015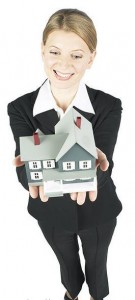 Since November 2007, a record number of almost 77,000 mortgages have been approved in January marking it as the highest number of loan advances to date since the economic crisis according to the Bank of England. The going rate of approved mortgages in January 2014 has been recorded as the highest figure for more than 6 years, restoring buoyancy in the property market as well as minimising borrowing costs. A vast total of 76,947 mortgages had been approved during the month of January, with a hefty value of £12.4 Billion. Initially, economists had anticipated figures only reaching 74,500 however, they exceeded by a few thousand. Analysts have determined that approvals for mortgages had begun to grow quickly towards the pre-crisis rate around 100,000 a month however, there would need to be observations put in place to monitor any signs of overcrowding.
David Tinsley, Chief of the UK economist at BNP Paribas stated; "At the current rate of improvement in the second half of this year, the Bank of England and Financial Policy Committee which is in charge of financial stability may be looking at a housing market that looks much closer to something approaching 'normal', rather than one they can argue is in a catch-up phase".
Conversely, many fear that steep mortgage procedures due to take place next month could stall the recovery of the housing market. The Financial Conduct Authority who are subject to present the procedures state that with these rules being distributed to mortgage providers, it will designate them fully responsible when determining whether a customer can afford to take out a home loan or not. Monday's records displayed that typical mortgage rates regarding new loans in January had decreased by 5 basis points presenting a figure of 3.01% which is the lowest figure to be recorded since records started back in 2004. Meanwhile, rates fell by one basis point regarding outstanding mortgages compared with December to 3.26%.
A scheme devised to help lenders obtain mortgages called the Funding for Lending was axed by the Government at the end of January. This is so that businesses can be refocused upon however, officials suspect that mortgages will rise in months to come. The cost for fixed-rate deals have also risen courtesy of current lenders because they anticipate a rise in interest rate during the first half of 2015. A UK economist at capital economics, Samual Tombs stated; "A slight rise in mortgage rates and the introduction of stricter regulations may slow the recovery in approvals soon".
Recorded data has displayed that the amount of net lending allocated to various households has risen by £2.1 Billion during January 2014 and this is follows on from a £2.3 Billion increase during December last year. However, net lending to non-financial businesses lessened by a colossal £623 Million after they had already started to decrease during November and December by sums of £1.7 Billion and £4.4 Billion.
Are the schemes put in place making it easier to obtain a mortgage? Feel free to leave your comments below.
Nicole Cran, Pali Ltd
(0) Comments
Latest News
Categories
Subscribe
Subscribe to receive a weekly update of our blog posts