New housing developments on the increase in the North
Posted: 10/06/2014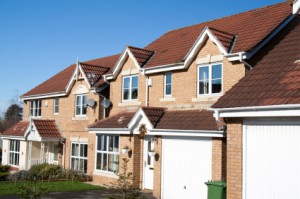 According to figures released from a firm of commercial solicitors called EMW, there has been a dramatic increase in planning applications for new build properties in the North of England.
In total, 414,100 planning applications were submitted for residential properties in 2013 which is a 4% increase on the previous year. Eight out of the top ten areas in England with the largest increase of planning applications were located in the North of England.
Trafford which is part of Greater Manchester saw a 103% increase in planning applications and Halton which is part of Cheshire along with the Wirral which is part of Merseyside saw a 66% increase in residential development planning applications compared to 2012.
The demand for newly built properties could be due to the Help to Buy Scheme which has seen property developers in the North take advantage of the areas of land that can be developed in places such as Manchester & Liverpool. Pali have also noticed this increase in new residential developments for our solicitors are instructing us to carry out more and more searches on plot addresses.
On the other hand, the areas that had the least amount of planning applications for new residential property are mostly located in the South East of England. Some of these places include Islington, Havering and Tower Hamlets which are all located in the Greater London area and make up three of the ten places that experienced the biggest drop in new residential property planning applications. There was a further five places in the South East of England which made it into the top ten list for their lack of recent planning applications for residential properties.
Do you think that the lack in planning applications for new developments in the South East proves that there simply isnt the space in that area of England to build more houses or do you think developers are taking advantage of the North of England for it has cheaper land?
Amanda McGovern, Pali Ltd
www.paliltd.com

Google +
(0) Comments
Latest News
Categories
Subscribe
Subscribe to receive a weekly update of our blog posts