New measure for coastal Wirral towns to prevent disasters caused by tidal surges
Posted: 09/10/2015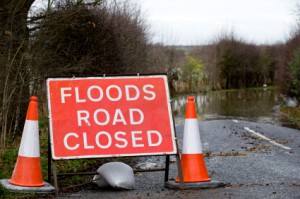 December 2013 saw a catastrophic tidal surge hit the seafront in West Kirby and New Brighton. Gale force winds on December 5th 2013, created mass flooding in New Brighton and forced New Brighton's Marin Point to close down all its shops and restaurants after the sea flooded into the area, creating vast damages.
The power of the surge was so strong that concrete tide breaks were torn apart by the force of the water and railing and debris were flown across the prom at Hoylake and Meols, resulting in the closure of some roads in the surrounding area.
To avoid the same fate this year, a variety of precautions have been proposed, with the help of local residents and the Environment Agency. Some of the ideas include erecting a new permanent defence along the Marine Lake. Although, local residents of the affected coastal area will also be given a voice, with the opportunity of a series of drop-in sessions from Tuesday this following week in West Kirby.
The designs for these new proposed measures can be viewed in temporary exhibits at Morrison's in West Kirby from Monday 19th October.
If you would like to purchase a flood report from Pali, please contact a friendly member of the team on 0151 691 1170 / search@paliltd.com
(0) Comments
Latest News
Categories
Subscribe
Subscribe to receive a weekly update of our blog posts