Older homeowners told to make space for young families
Posted: 19/10/2015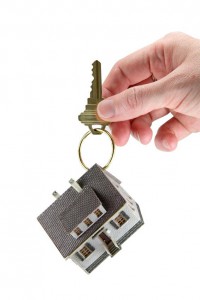 Susan Sellor loves her semi-detached Victorian home in the town of Langley Mill in Derbyshire.
It has five bedrooms, a large kitchen and is surrounded by gardens filled with walnut and apple trees. The 70-year-old often sits in the back room and watches foxes and hedgehogs on the lawn. Above all else, Susan adores her home because she has lived and grown old there for 32 years of her life and it holds many memories of her children's childhood.
It is just the type of abode in which anyone would want to live out their retirement — but not everyone sees it this way. Like thousands of other older property owners, Susan is being branded a 'home blocker' by a younger generation who say people like her should give up houses that are bigger than they need.
These Critics say that if older home blockers moved out it would create properties for young families that are trapped in small flats. Many pensioners are offended by this whereas some agree and do not take offence. Many pensioners would prefer to downsize but find it too difficult to find reasonably priced homes and don't have anybody to help them "pack up their life".
'Home blockers' have found that dedicated retirement apartments are too expensive and have sky-high fees, flats in cities and towns do not meet their needs and are impractical, and then there are the practical issues of boxing everything up and throwing things away.
Britain is in the centre of a housing crisis. While affordable homes for first-time buyers are typically at the heart of the problem, in recent days the attention has turned to the top of the ladder.
The UK has five million homeowners over 65. Last year, though, just 1% of them moved house.
Around 3.1million people who have paid off their mortgage are in homes where there are two bedrooms for everyone living there, while over-65s own £1.2trillion of today's property wealth, according to research by estate agents- Savills.
What's your opinion on pensioners being called home blockers?
Eve Blakemore, Pali Ltd
(0) Comments
Latest News
Categories
Subscribe
Subscribe to receive a weekly update of our blog posts