One way to drastically increase the value of your home!
Posted: 28/04/2015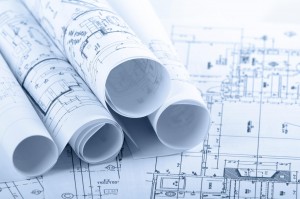 A seaside cottage sitting on a tenth of an acre in Sandbanks, Dorset was previously bought for £1.5 million however, the owners decided to destroy the existing cottage and the site is now up for sale at double the purchase price. Are you wondering how this piece of empty land can be worth more than the cottage that was located upon it?
Well, not only does this site have a great beach front location but if you purchase this piece of land you will also be purchasing approved plans to construct a fascinating 5 bedroomed house! At the moment, the current value of the construction site is said to be worth around £3 million never the less, once plans have been completed it could rise in value and reach around £5 million.
The location in which the proposed five bedroom home will stand is known as the "Millionaires Row" of pool harbour, which is famous for being one of the most expensive places to live in the world. A blank canvas to build a residential property along this particular row is extremely rare and immensely popular. The current owners of the land explained that they have been granted planning permission in order to build a deluxe five bedroomed property.
A member from Tailor Made called Adrian stated that
"We are in an area where residential properties are very much viewed for their plot value. It is about the potential of the plot rather than what is already on it. Knocking a house down and getting planning permission for a new one gives the property a much greater value than before, no matter how old or new the house. If you have the money, you can build your dream home in one of the best locations that there is".
In Dorset the market is moving at a formidable pace and a property has recently been sold for a value of around £1,250 pounds per square foot. This may not come as a surprise that this has been recorded as a record sale!
Nicole Cran, Pali Ltd
(0) Comments
Latest News
Categories
Subscribe
Subscribe to receive a weekly update of our blog posts