Pali HQ expand yet again!
Posted: 17/08/2015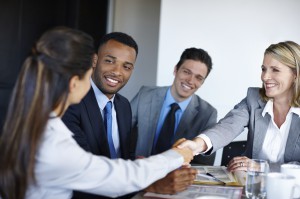 Good news for property conveyancers as Pali take on more staff for training.
Due to the innovative marketing techniques and the new features added to the online ordering platform, Pali are pleased to report a client growth of 28% in the past twelve months.
The decision was made to undergo a large recruitment operation several months ago and to therefore expand Pali Headquarters. This comes only one year after the last recruitment operation of this scale where Pali had to increase staffing levels to account for the influx of business they received due to a combination of successful marketing campaigns and system developments and which included a record high of searches.
Although the response to our staff recruitment drive has been phenomenal, our demanding requirements have meant that the majority of applicants have been disappointed as the selection process has been rigorous.
The recruitment process was completed last week and we feel we have augmented our talent pool sufficiently and are happy with the chosen candidates.
Jo Milne, Marketing Director at Pali said "It is always a tough job trying to find the right people to join our team as we are very particular about who we hire. Only the best will do as we can't afford to jeopardise the quality service our clients have not only become accustomed to, but quite rightly deserve. However I am delighted with the decisions we have recently made and I'm excited to welcome the new members of staff to our team. We have a mixture of Search Agents, Admin and Marketing Staff joining us at Head Office and the strict training programme is already underway."
Pali has more innovations to add which will benefit our clients and aid them in acquiring more conveyancing clients and servicing the new business, all of which will be revealed in the coming months.
Watch this space.
If you would like more information on the products and services Pali offer please contact Jo Milne on 0151 691 1170 / jo@paliltd.com or visit the website www.paliltd.com
(0) Comments
Latest News
Categories
Subscribe
Subscribe to receive a weekly update of our blog posts