Pali HQs Mince Pie Competition - Special Edition
Posted: 11/12/2014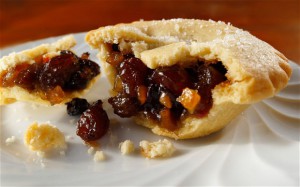 Welcome to the third edition of Pali HQs Mince Pie Competition! Now, you may be wondering why it is a special edition… Welll, there is no need to speculate for too long as all will be revealed shortly!
To recap, the scores which have been gathered so far are as follows;
Aldi - 51
Greggs - 64
Iceland - 62
Morrisons - 72
Asda Extra Special - 61.5
Asda Baked in Store - 79
Mr Kipling - 66.5
Lidl 'Snowy Lodge' - 46.5
The latest mince pies which have been tested and scored are listed below;
Tesco Value £1 - 63.5
Cosco mince cakes - 56.5
However, one of Pali's newest members - Hannah, very kindly brought in homemade mince pies which were baked by her mum! Everyone in the office is enjoying them and compliments such as 'These are delicious!' and 'They taste better than the shop ones!' are being expressed in gratitude!
Unfortunately, I don't think that Hannah's mum will be giving up her current career to mass producing her mince pies for everyone to try – sorry guys! Looks like this is a treat exclusively for the Pali gang!
COMING UP…
The next batch of mince pies to be tasted have been baked by Mr Kipling with a twist because… They are iced mince pies! Don't miss our next blog when I will reveal the score for this modern twist on a mince pie and many more!
Have you missed out on the previous two installments of Pali HQs Mince Pie Competition? Click the links below to catch up on the story!
Pali HQs Mince Pie Competition!
Pali HQs Mince Pie Competition - Continued...
Amanda McGovern, Pali Ltd
(0) Comments
Latest News
Categories
Subscribe
Subscribe to receive a weekly update of our blog posts