Pali HQs Mince Pie Competition - The Results!
Posted: 18/12/2014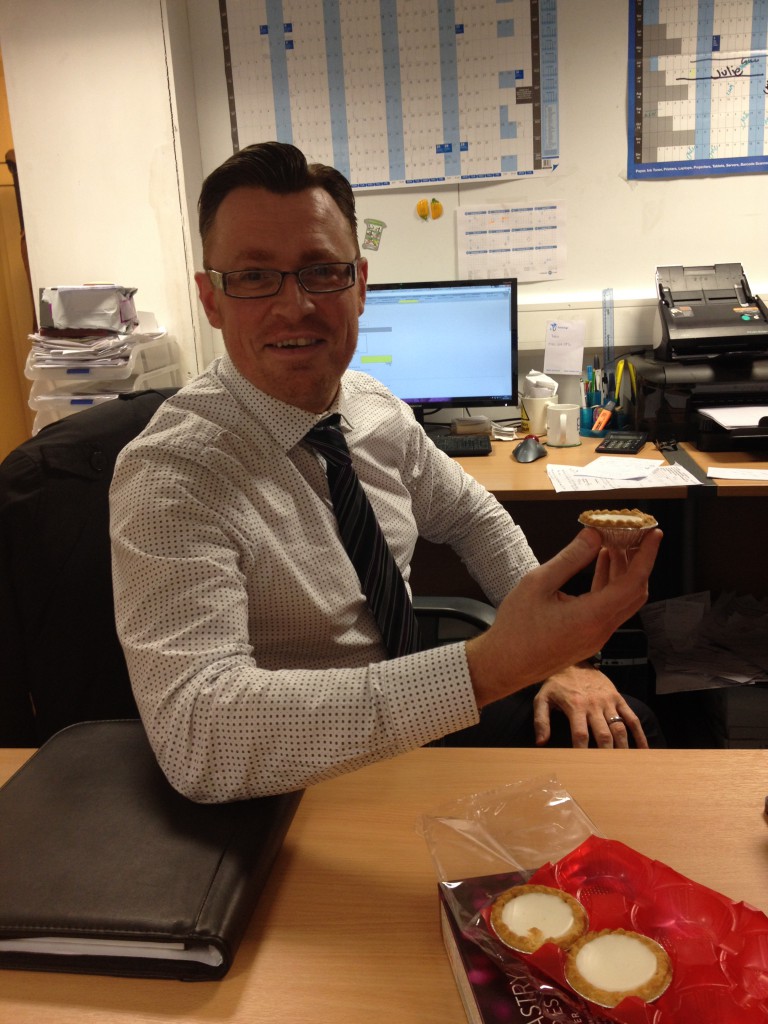 After weeks of testing mince pies from as many different shops as we could, the Pali mince pie gang have finally found the best mince pies around! The scores can be found below starting with a recap of the mince pies tasted from day one;
Aldi - 51
Greggs - 64
Iceland - 62
Morrisons - 72
Asda Extra Special - 61.5
Asda Baked in Store - 79
Mr Kipling - 66.5
Lidl 'Snowy Lodge' - 46.5
Tesco Value £1 - 63.5
Cosco mince cakes - 56.5
The latest batch of mince pies which were tasted are listed below with two entries from M&S and a second entry from Mr Kipling;
Marks & Spencer's All Butter - 63
Mr Kipling Ice Topped - 60
Marks & Spencer's Puff Pastry – 55.5
This means that the overall winner of Pali HQs Mince Pie Competition is… *drum roll please*
Asda Baked in Store!! With an outstanding score of 79 out of a possible 90 points! The reason why we rated these mince pies so highly is because we believe that the filling was the perfect sweetness and filled the whole inside of the mince pie. The top had a biscuit consistency with sugar sprinkled on top, they were deep filled so you were completely satisfied afterwards and they didn't fall apart whilst eating them. Tempted?
A special thank you to all the testers for the Pali Mince Pie Competition;
Mal
Liam
Julie
Gill
Jeannette
Eve
Kirsty
Nick Snr
& myself - Amanda
Some trusty testers struggled to eat the final batch of mince pies towards the end of the competition but they stayed strong and still taste tested and gave their scores in. Thanks everyone!
Now you know where to shop for your mince pies to be enjoyed on Christmas day, saving you any disappointments but something tells me that most of our testers will be choosing something other than mince pies for their dessert on Christmas day! We are totally mince pie'd out!
If you would like to read the progression of the Pali HQs Mince Pie Competition, please see the links below;
Pali HQs Mince Pie Competition!
Pali HQs Mince Pie Competition - Continued...
Pali HQs Mince Pie Competition - Special Edition
Amanda McGovern, Pali Ltd
(2) Comments
Latest News
Categories
Subscribe
Subscribe to receive a weekly update of our blog posts