Pali launch new FCI Environmental Reports!
Posted: 13/08/2014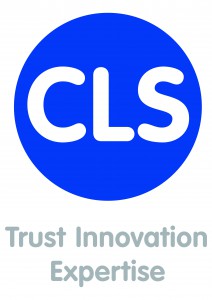 Pali is pleased to announce the launch of a new suite of new environmental reports from Future Climate Info.
What are Future Climate Info Reports?
These reports are split into three sections which are Essential, Standard and Premium each of which have standardised data modules to ensure that each element provides a consistent response for each individual report. Not only do these reports assist with best practice due diligence but they are also compliant with Law Society guidance in screening for Environmental and Flood.
Essential report Includes:
The essential report caters to meet the minimum requirements of the Law Society's guidance on flooding and contaminated land.
Standard report includes:
The standard report contains all of the information which has been collated for the essential report however; it also includes an additional report which is Ground Stability Data.
Premium report includes:
This report includes all of the data collated in a standard report however; it also includes information on Energy & Infrastructure such as wind farms, shale gas exploration and HS2, overall these searches would come under the topic, Environmental.
Key Features & Benefits:
• Fresh Approach – all relevant data sets are interrogated, but only noteworthy exceptions are summarised in the report, reducing the number of pages in the report to 5 on average from the industry average of 50!
• Remediation contribution – £100k for 6 years (with AA- rated insurance)
• 10 Million PII for the company
• Top Insurance products offered by CLS to compliment issues raised
Fully Compliant with:
• Environmental Searches (2013), 'Contaminated Land: The Warning Card' issued by The Law Society (2001)
• The Law Society Practice Note on Flood Risk 22nd May 2013
Pali is currently offering the below FCI reports but will be looking to add more to our product range in the future. Please see below for the list of reports along with their prices which include VAT.
Residential Standard Environmental Report < 25HA - £54.00
Residential Standard Environmental Report > 25HA - £102.00
Commercial Standard Environmental Report < 25HA - £114.00
Commercial Standard Environmental Report > 25HA - £174.00
Residential Premium Environmental Report < 25HA - £60.00
Residential Premium Environmental Report > 25HA - £108.00
Commercial Premium Environmental Report < 25HA - £120.00
Commercial Premium Environmental Report > 25HA - £192.00
Nicole Cran, Pali Ltd
(0) Comments
Latest News
Categories
Subscribe
Subscribe to receive a weekly update of our blog posts