Pali punches out Blue Monday blues
Posted: 28/04/2015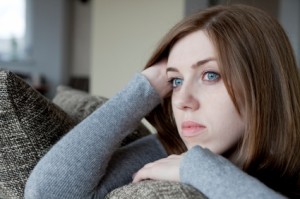 As you may have already heard, its Blue Monday today. Blue Monday is the name given to the first Monday of the last full week in January and is supposed to be the most depressing day of the year due to lack of daylight and Christmas just a distant memory.
Blue Monday has also been linked to Season Affective Disorder which is a type of depression believed to be linked to the absence of light during winter months. How many of you wake up before the sun rises? I know I do and how many of you go home after the sun sets, yes, that's right, me too! According to Mental Health UK, one in three adults rise before the sun in the winter months and return home once the sun has set.
Now, some people say to wear bright clothing so, here I am in the Pali office wearing a bright lilac jumper but feeling more out of place rather than cheerful. Others will tell you to exercise but it might be more embarrassing to start star jumping in the middle of office than it's really worth (I think I'll stick with wearing a bright coloured jumper!)
However, today doesn't have to be the glummest day of the year if you're a solicitor though! If you started using Pali for all your conveyancing search requirements, you would see first-hand how impressive our service is! Your day would soon brighten up when you see how quickly we return your reports, how we save your client's money with their conveyance which will help de-stress the whole moving home process AND you'll find out how easy our online ordering system is.
Not only that, but we'll throw in some free conveyancing leads for you too!
Forget about Blue Monday, turn that frown upside down and choose Pali today!
Amanda McGovern, Pali Ltd
www.paliltd.com
(0) Comments
Latest News
Categories
Subscribe
Subscribe to receive a weekly update of our blog posts