Planning on buying a home in your area?
Posted: 28/04/2015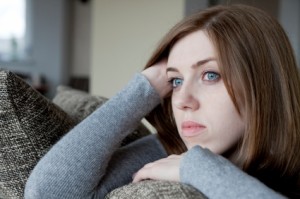 Around 50% of British adults have claimed that they are unable to purchase a property directly in or around their local area according to a poll that had been directed widespread across the country. This poll had been based around the current housing boom and produced by ITV News.
Property prices have been rising every year by a sum of 10% meaning that many members of the public that are planning to buy their own home may not be able to for quite some time. An electrician in Lincoln called Alistair claimed that the rising prices are having a huge effect on whether he can purchase a property in his local area. He said that he would like to stay in the area where his family, friends and business customers are therefore, re locating to a cheaper area would be a no go.
Nationwide discovered that the current property prices in Lincoln are barely increasing with a recorded rise of around 3% on property prices making the average house price around the sum of £149,000. This creates a question as to whether we are slowly entering into a so called 'housing bubble'. The idea tends to come around when vast amounts of people dive into an asset not necessarily because they need it but are in hope that the value could potentially increase, according to the bank of England this is not the case. The Financial Policy Committee are subject to maintaining the financial stability across Britain and have opted not to take action to steady the property market.
The Financial Policy Committee has revealed in a statement that 40% more mortgages are being approved and that there are more mortgages being approved to those who want to borrow more than four times their income yet the banks remain indifferent. The banks are taking on the vigilant approach to lending and giving guidance to borrowers to ensure that they can afford the interest rates which apply to their mortgages.
There are signs showing that the 'housing bubble' is growing for example in London, many buyers have been forced to offer their 'best and final' offers when looking to purchase a property in the capital. The price often offered exceeds the asking price by a considerable amount. When the banks were informed of this they seemed unconcerned and are going to wait and see if this 'housing bubble grows'. Unfortunately this means for many people like Alistair in Lincoln, they will also have to wait for the banks to decide when to act to stop this 'housing bubble' from becoming any larger before being able to afford to buy their own home.
Are you struggling to find a home at the right price for you in your local area? Do you feel like you are trapped as a life time renter?
Nicole Cran, Pali Ltd
(0) Comments
Latest News
Categories
Subscribe
Subscribe to receive a weekly update of our blog posts