Public footpaths disappearing around the UK
Posted: 28/04/2015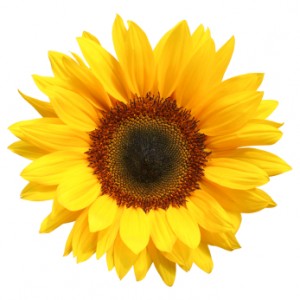 Public rights of way are open to anyone so it would be a major disappointment to eliminate some of these pathways for people. The places made accessible to the public can be tracks, roads or paths as explained above. These can run through various places such as towns, private property or even large amounts of the countryside. Everyone has a public right to walk along these paths however, these can be open to more than just travelling on foot for example some are open to cyclists and horse riders.
The UK is known for many of its wondrous countryside retreats and picturesque landscapes not to mention its colossal number of public footpaths. For many citizens occupying the UK, a pleasant walk through the countryside is an ideal way to spend a day whatever the weather. However, a local charity has issued many warnings that this leisurely activity could become extremely hard in many areas in the coming years. This announcement has come to light because many of the footpaths within the UK have begun to disappear through neglect or decisions made by surrounding councils to only maintain the public paths upon the rate in which they are used. This could lead to many paths eventually falling beyond repair and therefore, being removed from various maps.
A cyclist gave his opinion towards this case and said; "We need these paths as we want to ride off road, which is safer". Conversely Somerset County Council stated they are trying to highlight routes that are continuously used in order to prioritise and use resources efficiently. The head of transport, Councillor Hazel Prior Sankey stated; "There's absolutely no suggestion that we are going to remove these paths from the maps at all. This is not a rationalisation". She had also explained that her department where assisting the council in order to select various routes that are constantly in use and proceed to draw in tourists to various main paths which are to be identified and given first priority by rangers.
England inhabits around 246,000km of public footpaths along with Wales who also have an extortionate amount of 26,000km worth of public footpaths. Somerset alone has around 3,000 miles of public footpaths around the county, some of which are obstructed in many places by things like barbed wire and over grown farming materials such as elephant grass. If farmers plant this particular grass it could possibly obstruct both walkers and cyclist's routes therefore, resulting in them having to reverse their tracks and take a different route. An alternative to this obstructing situation could be that farmer's plant the grass but they could eliminate sections of the field that are deemed public footpaths.
Somerset County Council have taken it upon themselves to distribute leaflets out to local farmers in the surrounding areas to issue warnings that they are breaking the law by planting their crops to the point of making it virtually impossible to pass through them making the footpath inaccessible. It has been suggested that farmers should first mark out footpaths and mow them through the seasons so that no disappointment is experienced by walkers or cyclists or any other members of the public.
Do you think action should be taken to keep all UK public footpaths open?
Nicole Cran, Pali Ltd
(0) Comments
Latest News
Categories
Subscribe
Subscribe to receive a weekly update of our blog posts