Renovated Vacant Property Could Help Ease the Housing Crisis
Posted: 16/09/2015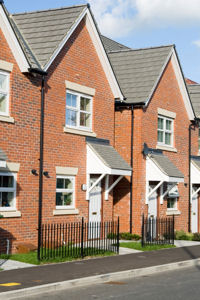 In addressing the tricky situation regarding the housing crisis, a recent study by the BBC has shown that new campaigners would like to see derelict and rundown homes being regenerated. In the North of England there are a large number of empty properties, particularly in areas where the house prices are below average but the deprivation levels are higher.
There has been a problem since the mid 90's to provide suitable housing for social rent according to a news piece on Conservatives.com. Britain has failed increasingly to provide affordable housing since 1997.
Public Policy North suggests that if councils impose taxes on properties that are left unoccupied for over a year, almost a quarter of a million houses could be reused. Bill Davies, in an article on Public Finance, argued "Letting local government decide their own taxes and funding programs for empty homes, and halving the period before empty home taxes can be levied to 12 months, would help ease the housing crisis". He further stated that it was "totally unacceptable" that so many homes stand empty when there are "1.4 million people stuck on housing waiting lists and homelessness is rising".
Aislinn Devlin, Pali Ltd
Google +
(0) Comments
Latest News
Categories
Subscribe
Subscribe to receive a weekly update of our blog posts