Severe air pollution to hit Wirral!
Posted: 28/04/2015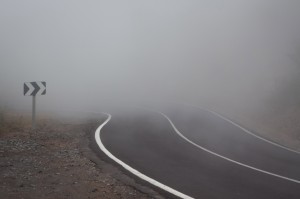 The South East is currently covered in a blanket of smog and it seems the Wirral will soon be seeing the effects of the unusually high air pollution.
Over the next two days the Wirral is going to be hit with some of the worst air pollution seen in years. The Department for Environment, Food and Rural Affairs (Defra) has cautioned people to prepare themselves for the 'very high' levels of air pollution that are heading our way. Defra has an air pollution rank which varies from a scale of 1 to 10, 10 being the highest possible pollution and have forecast that we could be facing up to level 8.
This increase in air pollution is said to be caused by a mixture of light winds coming from the South East, air flow from across the continent and dust that has blown over from the Sahara Desert. This has all combined to create high concentrations of pollutants in the air
The dust and pollution will most likely affect the elderly, small children, people with heart or lung conditions and asthmatics with experts warning that people who are most affected by the air pollution should avoid strenuous activity. Experts also strongly suggest anyone suffering with asthma should carry their inhaler with them at all times as it is expected that there will be a rise in asthma attacks for the next few days.
Doctors are still recommending that everyone reduces the amount of outdoor exercise they carry out over the next few days, even those who are not sufferers of lung conditions, heart conditions etc due to the fact they can still become vulnerable to the effects of pollution. The most likely symptoms healthy people are likely to suffer from are sore eyes and throat with potential coughing.
Fortunately the air pollution is forecast to clear up by Friday however experts have warned that the symptoms in people with asthma and lung disorders could last for several weeks after the pollution levels have cleared.
Has the air pollution affected you? If so in what way?
Kirsty Rogers, Pali Ltd
(0) Comments
Latest News
Categories
Subscribe
Subscribe to receive a weekly update of our blog posts