Start saving to step onto the property ladder
Posted: 16/07/2014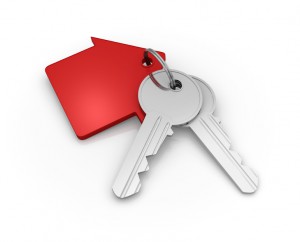 According to the Office for National Statistics the average price of a property purchased by first time buyers is now at an astonishing figure of £200,000. Yes, that's right, between May 2013 and May 2014 the average price the first time buyer paid for their new home jumped up by 11%!
The report from the Office for National Statistics revealed that house prices have rose by 10.5% in total during the same period as stated above and the annual inflation in England is currently at 11%. Scotland's inflation rate is at 3.5%, Wales has a figure of 6.5% and Northern Ireland holds a -0.7% inflation figure.
London on the other hand holds an annual price inflation rate of 20.1% which completely overshadows England's figure as does the South East's figure of 9.6% alone. To put this in perspective, if the figures from the South East and London were taken out of the equation then England's annual inflation rate would be a mere 6.4% meaning that Wales would top the list.
According to the Council of Mortgage Lenders the number of loans taken out by first time buyers rose by 9% in May 2014 compared to the previous month. In comparison to May 2013, the figure has jumped up by 19% and by value the percentage has rose to 30% and is 11% higher month on month. First time buyers typically loaned a sum of £123,200 in May 2014 which has rose from £121,500 in April 2014.
The news is mixed if you are a first time buyer, it seems that more mortgages are being given to those who wish to take their first step onto the property ladder but at what cost? Do you envisage yourself purchasing a property worth £200,000 as your first home? If you are a first time buyer looking for a home with your partner, here's some advice for you…
According to a survey which was carried out by The Little House Company, around three quarters of women think that when buying a new home is a joint decision one compared to 80% of men who believe that their partners had the final say.
141 householders took part in this survey which also revealed that 68% of women admitted that factors such as how the property 'feels' and if they get that initial 'wow factor' was an important thing to consider when buying a home compared to 15% of men agreeing with this. On the other hand, 85% of men stated that they looked for practical features and concerns when looking at a prospective property including the condition of the building and the amount of work that requires doing to make it up to their standards.
Interestingly enough only 8% of those surveyed said that it is important to be located near a good school and only 5% stated that their children played a role in the decision making process.
What are your thoughts on the figures listed above?
Amanda McGovern, Pali Ltd
www.paliltd.com
(0) Comments
Latest News
Categories
Subscribe
Subscribe to receive a weekly update of our blog posts