The latest Eco-friendly home to be designed!
Posted: 28/04/2015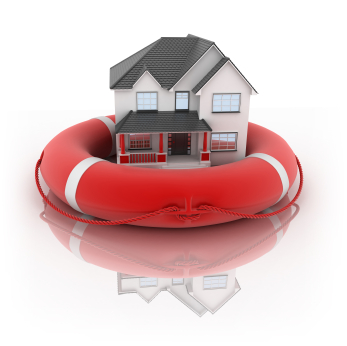 Are you a keen barge lover, taking life stream by stream but couldn't imagine letting go of some 21st century gadgets alongside some everyday necessities? Well, your dream of having your home on the water level may have been invented.
The newly thought up home is a pod situated on top of any lake or river which is exclusively powered by solar power itself. These pod like constructions are known as water nests. The futuristic pods have been designed and developed for London-based EcoFloLife courtesy of Giancarlo Zema and Italian Architect. Each pod is expected to have enough space for up to a family of four with two bedrooms.
Up to now, the largest of the pod like homes has been recorded at around 39ft equal to 12 metres in diameter with a height measurement of 13ft equal to 4 metres tall and around 1,076 square feet of floor space in total which is around 100 metres including balconies.
The Italian architect, Mr Zema stated;
"The inspiration came from observing the water nests of water birds about the globe in which they can reside and increase their young children in comprehensive harmony with nature".
The floating abode comprises of materials from local sources alongside 98% of materials which have been recycled. These materials include recycled aluminium hull and recycled glued laminated timer – each are both extremely resistant to water.
These homes can be classed as low consumption homes because they have internal natural micro-ventilation as well as air conditioning. Both the kitchen and bathroom areas are fitted with skylights which are embedded within the wooden roof. There also 649 square feet of amorphous photovoltaic panels which are capable of producing around 4 kilowatts of energy an hour. The designer insists that the amount generated is sufficient enough to power all homely appliances.
These new build designs can come equipped with a dining area, kitchen, living room, bedroom and bathroom or any other things based upon the owners essential needs. The water nests do not necessarily need to be used as a living space but they could in fact be used for social amenities such as an exhibition area, bar or even offices for the business uses.
In total these eco-friendly homes range from £358,000 up to 57,000. These prices aren't just for the outer shell. The price can also include furnishings from EcoFloLife like beds which are made entirely from cardboard and once all furniture has been ordered, the homes take around a year to be fully manufactured and upon completion they will finally be delivered.
As long as the area of water is calm in which the potential owner of the pod has picked for it to be placed, these homes can be placed almost anywhere and if absolutely necessary they can also be re located.
Would you invest in one of these 'EcoFloLife' environmentally friendly homes?
(0) Comments
Latest News
Categories
Subscribe
Subscribe to receive a weekly update of our blog posts