The smog of last week explained!
Posted: 28/04/2015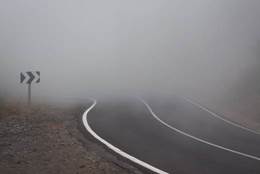 The UK has recently been engulfed by various gases that had persisted to fill the air; these gases had formed what can only be known as "smog", a thick blanket of fog across the skyline making it almost impossible to see your hand in front of your face, this occured in many areas across the country. As well as this, the sand that has been transported by the high speed winds had proceeded to leave a film of red dust and can be seen over millions of cars.
The smog is said to have been made up of various pollutants such as sand from the Sahara Desert, Industrial pollution and last but not least motorist pollution. This is because many members of the public today are transferring to diesel powered cars over petrol. Many members of the public who suffer with conditions involving either their heart or lungs had been urged to remain inside and advised to evade any strenuous activities that could possible aggravate their withstanding disorders.
An amalgamation of European emissions along with the Sahara dust had been the main reason as to what had caused the alternating blanket of pollution upon the country. Working on a scale of one to ten, one being the lowest and ten the highest, the Environmental Department stated that the air pollution in particular parts of the country had exceeded past the highest point on the scale. Many members of the public across England had awoken to see their cars had been smeared in a light red dust that had been left by the rain during the night.
Officials state that the smog invading Britain had been the outcome of an unfamiliar blend of factors, a meteorologist who works in the University of Reading, Helen Dacre said;
"conditions had conspired to create a 'perfect storm' for air pollution".
She also added;
"Toxic gases, such as nitrogen dioxide and ozone, as well as fine dust particles in the air blown in from the Sahara and from burning fossil fuels, all contribute to cause problems for people with heart, lung and breathing problems, such as asthma".
For many places in Britain and across Europe, air pollution is still an everyday occurring problem that will eventually grow to knew heights as experienced over the past weeks even though great effort had previously been made in order to make both automobiles and industry cleaner.
According to The World Health Organisation air pollution alone is the main threat to environmental health they aired last week. Do you agree with this statement?
Nicole Cran, Pali Ltd
(0) Comments
Latest News
Categories
Subscribe
Subscribe to receive a weekly update of our blog posts