The Solcer House!
Posted: 16/07/2015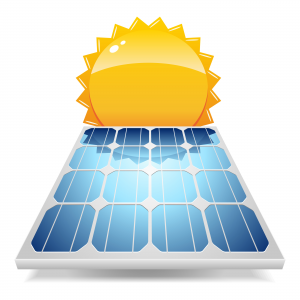 Introducing the house of the future - which generates more energy than it consumes!
Fitted out with a photo voltaic (solar panel) roof system and high-tech wall panels that store external heat from the air so the Solcer house can collect and store electrical energy and thermal energy.
The Solcer house was designed and constructed by the Welsh School of architecture, located at Stormy Down near Bridgend. The building has been funded through the Low Carbon Research Institute programme funded by Wales European Funding Office (WEFO).
Professor Phil Jones, chair of Architecture Science at the Welsh School of Architecture, Cardiff, said their aim was to develop the technology so it could become as cheap as normal housebuilding.
Prof Jones said:
"Our intention is to demonstrate that you can build this sort of house which generates more energy than it uses at a cost comparable to standard house construction and using off the shelf technology. And there's no reason why we can't build every building like this. It is important we do this at a price people, local authorities and house builders can afford, we have to get the cost down and that's one of the main drivers of this project."
The Solcer House has a photo voltaic (PV) roof system, not PV bolted on to a roof, and the wall is a thermal energy generator from the sun which collects thermal and electrical energy and stores it. The demands of the building are then reduced.
"When the sun is out we use the sun for heat and electricity, we store it so it can used at night, in that way it is an energy positive building" Prof Jones said.
The launching of Solcer House has created interest from governments, house builders, manufacturers, local authorities and the Welsh Government.
On the domestic front, work has been undertaken at a number of Retrofits on houses in the valleys where the same kind of technology has been applied where ever possible, to improve existing housing by reducing energy demand and fuel poverty.
If Solcer Homes became available in your neighbourhood in the future, would you invest in one?
Eve Blakemore, Pali Ltd
(0) Comments
Latest News
Categories
Subscribe
Subscribe to receive a weekly update of our blog posts