The top 10 property improvements buyers hate
Posted: 04/06/2015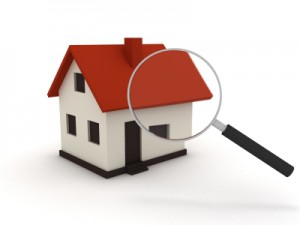 If you happen to own a house with an avocado bathroom, woodchip wallpaper, lime green paint work and some rooms with strip lighting, its seems that selling your home could prove very difficult!
Findings suggest that home improvements currently add £31,000 to a property but only of the right taste. A Barclays Mortgage study established that 62% of 2,000 people surveyed said an avocado coloured bathroom suite was the biggest turn-off in a home followed closely by woodchip wallpaper and stone cladding at 54%.
Here are the top 10 property turn offs:
1. Avocado coloured bathroom 62%
2. Woodchip wallpaper 60%
3. Stone cladding 54%
4. Flocked wallpaper 49%
5. Artex ceilings 47%
6. Carpets in bathrooms 47%
7. Pebbledash 43%
8. Strip lighting 375
9. Linoleum 29%
10. Synthetic wood 28%
With homeowners living in their homes for an average of 14 years, over 50% of respondents said they would choose "home improvement over making a move'. TV property expert Phil Spencer said:
'It's fascinating to see such a large appetite for home improvements in the UK. The freedom and flexibility this allows homeowners when adapting their properties is clearly a big draw and one that I hope continues.
Spencer added:
'The UK's current view on home improvements and the most offensive styles, is something every home improver should be aware of. Over the years, I've learnt that simple is best and to keep improvements as neutral as possible.'
It's not just the interior that comes under scrutiny when talking property, the exterior is even more important! According to the survey painting your house lime green is the most off putting colour.
UK's least favourite house colours:
1. Lime green 37%
2. Purple 20%
3. Orange 18%
4. Red 10%
5. Yellow 8%
Are you struggling to sell your home because of your interior or exterior has one or more of the following dislikes? If so, would you consider a improving the appearance to sell your home quicker?
Eve Blakemore, Pali Ltd
(0) Comments
Latest News
Categories
Subscribe
Subscribe to receive a weekly update of our blog posts