Top home building organisations announce their increase in profits!
Posted: 28/04/2015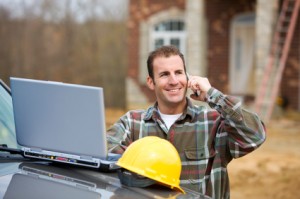 Following on from the economical surge in the property sector, a large number of house building organisations in the UK have found themselves to be on an incline where profits are concerned. From having rock bottom mobilisation a few years ago during the recession, a number of development companies are now seeing a positive revival over the past couple of years between late 2012 until present and officials hold great prospect for the forthcoming year.
One organisation that unveiled their escalating profits is Bovis Homes. Bovis Homes have been established since 1885 and are a skilled building organisation that have many expertise in all aspects of property development. They have the ability of in-house experience that allows them to complete a project up to high standard from start to finish in an acceptable time frame. Surveying, engineering, town planning and legal are just some of many projects that Bovis work on this also includes developments such as private housing, mixed use and commercial development.
Leading on from the recent property market boom, the well-known UK house builders Bovis Homes have reported an increase on profits of 48%. In 2013 there was a colossal increase on pre-tax profits that built up to a healthy sum of £79 million whereas back in 2012 they only managed to gain £53 million in profit. Subsequently the profit rise in 2013 this has resulted in high hopes for the 2014 figures.
The average Bovis Homes property price rose by 14% creating an average sale price of £195,000. The company have a number of goals they wish to meet within the next two years which include building 3,600 homes in the year 2014 therefore, creating a stronger demand for homes in 2015. In every aspect of the business a gradual increase can be seen. In 2013 a small number of 285 home reservations had been made but later on this figure rose by 64% to reveal a much larger number of 468 private home reservations that had been completed. Sale prices have also been 2% higher than Bovis Homes first anticipated.
A Chief executive from Bovis Homes, David Ritchie openly specified;
"The housing market is recovering with higher activity levels and improving house prices expected to more than compensate for supply chain cost increases. With the current strong sales position and assuming current market conditions continue, the group is confident of its ability to deliver strong increases in volume, revenue and profit in 2014."
Another housing developer undergoing an increase in the profit department is Redrow and Barratt. In the year 2013 Redrow's profits more than doubled in a time frame of six months leading up to Christmas landing them with an impressive £47.5 million. In the meantime, Barratt had almost tripled their profit which had formed a remarkable £120.4 million. This has urged Barratt to inflate their recruitment intake of apprentices, graduates and trainees to 1,100 by the year 2016, this is almost double the amount announced last year. Many large organisations have benefitted from the Help To Buy Scheme, predominantly aimed at first time buyers. With the ever-growing number of first time buyers this has enhanced demand for new homes to be built conversely, the scheme has attracted critics openly stating that people the scheme was originally based around are being driven out due to the rise in property prices. Barratt stated that 29% of homes that had been completed between July and December and were constructed using the aid of Help To Buy Scheme.
Mr Ritchie from Bovis Homes stated that with or without the Help To Buy Scheme, Bovis Homes would have managed to build a sufficient number of houses regardless. There where to phases associated with the Help To Buy Scheme, the first phase provided strong immobilisation and the second phase provided further support throughout.
The above situation came to light when the Government announced that 112,000 households had been assisted when applying to buy or reserve a property since 2010 thanks to Help to Buy or the former scheme, Right to Buy. Since 2010 a colossal number of 400,00 new homes have been developed, that includes 122,590 also being developed during last year. It has been revealed that this is the largest number since 2007. Eric Pickles, the Community Secretary openly said;
"In 2010 we inherited a broken housing market, where buyers couldn't buy, builders couldn't build, and lenders couldn't lend. We're now seeing buyers returning to the market in droves, and new homes being built across the country. Both buying and building are at their highest levels since 2007."
Have you noticed an increase within the property market? if so feel free to comment below.
Nicole Cran, Pali Ltd
(0) Comments
Latest News
Categories
Subscribe
Subscribe to receive a weekly update of our blog posts