UK landlords increasingly looking for semi-detached homes
Posted: 21/05/2015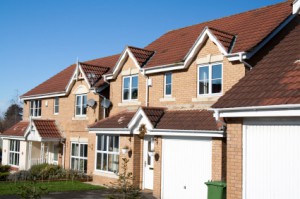 New research shows that there has been a big jump in UK landlords looking to buy semi-detached property and demand for terraced houses almost halves. Landlords are also planning for steady progress in the buy to let property sector as optimism rises, according to the latest landlord research by Paragon Mortgages.
The specialist lender's Private Rented Sector Trends survey, which has been keeping an eye on landlord confidence and views on the buy to let market for 13 years shows that the amount of landlords looking to buy terraced houses has decreased from 67% to 35%.
Overall, amongst those looking to buy, 30% of landlords are interested in adding a flat to their portfolio, 35% were on the look-out for a semi-detached house, 35% for a terraced house and 22% said they were allowing for more specialist units such as multi-unit blocks and HMOs.
John heron- the firms mortgage director says 'The growing proportion of landlords looking to purchase buy to let property sometime soon points to continued, steady growth in the private rented sector.'
'Meanwhile, a closer look at interest levels for different property types suggests landlords are taking a broader perspective in order to cater for the wider range of households looking for a suitable home in the rental sector,' he added.
If you're looking at purchasing a new property and require any Conveyancing or environmental searches, please contacts us on 0151 691 1170 or email search@paliltd.com to find out more.
Eve Blakemore, Pali Ltd
(0) Comments
Latest News
Categories
Subscribe
Subscribe to receive a weekly update of our blog posts