Vast amounts of Shale Gas found under the North West of England
Posted: 28/04/2015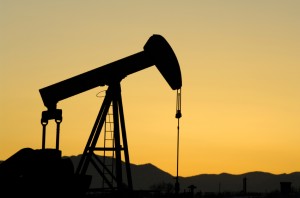 It has recently come to light that the amount of shale gas hiding beneath the North West of England may have been underestimated and it is now thought that there may be 220 trillion cubic feet of the gas occupying this licensed area according to a geologist who is assisting Caudrilla. This is 50% more than what had been previously anticipated. To extract this shale gas from beneath the land, a process called fracking takes place which involves pumping a mixture of water and chemicals into shale rock at high pressure in order to extract gas and oil.
Caudrilla is a UK company based in Staffordshire and is a privately owned exploration and production firm which has been established since 2007. Being one of many known companies in the UK, Caudrilla is the only company that has used hydraulic fracturing within its test wells furthermore it could possibly take around two years to find out if the gas is commercially viable.
A report produced by the British Geological Survey during the summer of 2013 issued that there may be around 1,300 trillion cubic feet of gas in the area of Bowland basin located in the North West of England. Having investigated two wells during 2011, there had been a great amount of data collated and Caudrilla had anticipated that there was approximately 200 trillion cubic feet in its licence zones however, a new, improved and more detailed analysis has been produced with regards to seismic and well data. This analysis shows that there may have been a substantial upgrade to the potential of the gas within the area. Huw Clarke, a geologist who attended a conference in London contributed by saying; "In terms of the resource in place, we originally came out with 200 tcf," he also went on to say; "That was just off one well that was ratified by the BGS and we were very happy about that. Since then we've drilled two extra wells and we've shot 100sq km of 3D seismic information and I believe there's closer to 330 tcf in place just within Cuadrilla's licence area alone".
Having performed fracking in numerous locations one of which being Preese Hall, it is said that Caudrilla's actions had been controversial because it resulted in two mini earthquakes in the area. After these mini earth quakes took place it led to an impermanent ban and new guidelines being produced with regards to both the practice and safety of shale gas extraction also known as Fracking. Caudrilla hadn't fracked any wells located in Sussex but never the less this area has still attracted a mass amount of protestors going against the companies services. For example protestors consider that fracking is initially a threat to the supply of groundwater and even though this is happening the Government and investors have agreed to support the potential impact that shale gas may have on the UK. During last year Caudrilla had distributed a 25% cut in its Bowland Exploration Licence to Centrica, the business that also own British Gas.
It had recently been announced that Caudrilla are seeking planning permission to extend their business operation within Lancashire. This has been done so that two new sites can be constructed in Roseacre Wood and Preston New Road and Caudrilla plan to drill and hydraulically fracture a number of four exploration wells at both sites. Geologist Huw Clarke later stated; "If you can get one of those eight wells to show that it is commercially viable, I think that would be a strong push to take it to the next stage which would be a field development plan, but we're a couple of years off that".
Other members involved in the conference had been rather cautious with regards to the possible exploration boom as the process of recovering the gas may be more complicated meaning it would require excessive amounts of widespread drilling. Professor Andy Alpin, a former adviser to the oil giant BP who is presently situated at Durham University had stated that manipulating the Bowland shale, established upon examples from the US may entail as many as 33,000 wells, He said; "What we are looking at here is a massive increase in the number of wells if we are going to exploit this resource to the extent to which our political masters would like us to do."
Professor Alpin went on to contribute during the conversation and added his concerns towards the number of wells;
"These reservoirs are really complicated, they are much larger and more complex on any spatial scale compared to our North Sea reservoirs - we should not pretend we know very much about the nature of the UK reservoirs today".
As well as Mr Alpin, Lord Oxburgh, the former chairman of Shell and member of the House of Lords select committee on science and technology had also raised his issues towards the enormous number of wells. Having seen the experience of shale gas extraction in the US it has demonstrated that the distribution of oil and shale gas from fracked areas would decline very quickly therefore, largely inflating the need to drill a number of new wells. Lord Oxburgh stated that there are limiting factors in the UK such as the size and density of the population and the process of fracking was extremely noisy so drilling near towns would be limited because the pumping machines are brutes.
It has been reported that around 60 protestors are camping outside of a site in Barton Moss in Salford to try and stop the drilling of shale gas. The protestors have been camping at the site for several months now and have been asked to leave several times but the majority of the campaigners have been there ever since the energy company IGas started investigating for shale gas back in November.
The people that own the land have made enquiries to a Manchester civil justice centre for possession of the camp and this was later on granted by the Judge, Mark Pelling QC. Because of this possession order the protesters now have until midday today (Tuesday) to remove themselves from the premises.
One of the protesters, Martin Burke had stated that anti-fracking campaigners were appealing against the decision through the court of appeal and why they have a case within the campaign. The case highlighted various facts that identified fracking as being dangerous and have so far been backed by many willing protesters. The protest that had been created against the fracking site in Barton Moss has been a peaceful one so far. Another member involved in the campaigners group, Ian Crane said; "Whatever happens to the camp, the campaign against the dangers of fracking continues". An anti-fracking gathering that had been held in Manchester City Centre last Sunday is thought to have had a number of 1,000 participants.
Do you have any issues towards the process of drilling for shale gas (Fracking)? If so please feel free to comment below.
Pali understand that factors such as Fracking and other means of energy extraction may be concerning when purchasing a house. However, there is no longer any need to worry because help is at hand thanks to our latest environmental report. We now offer the Groundsure Energy Report which details all licenced fracking areas and areas that have been offered for drilling along with wind and solar farms as well as current and proposed power stations. If you would like an example of a Groundsure Energy Report, please do not hesitate to contact us on 0151 691 1170 or email search@paliltd.com.
Nicole Cran, Pali Ltd
(0) Comments
Latest News
Categories
Subscribe
Subscribe to receive a weekly update of our blog posts