Wales flood recovery sum!
Posted: 28/04/2015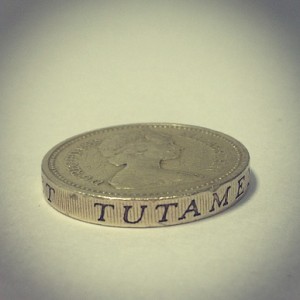 North Wales was also consumed by the fierce storms of 2014 but they have obtained a £720,000 uplift from the Welsh Assembly support fund. A sum of £467,000 had been presented to Conwy Council to refurbish a bicycle track in both Deganwy and Llandudno however, the majority of the money will be awarded towards the reconstruction of Deganwy Quay promenade. Denbighshire council will receive a large sum of £256,000 although some of this money will be used towards making Rhyl beach easily accessible.
This current funding follows on from the£ 1.6 Billion that had already been handed out in January earlier on in the year to six councils to accommodate the costs of the floods. With high tides and winter storms around Wales this has bumped up the recovery cost to be around £8 Million according to BBC Wales who recorded this figure in January. Edwina Hart, Minister of The Economy stated; "This funding will help speed up repairs to damaged infrastructure that could have had a negative impact at the start of the main tourism season in Wales. Wales is open for businesses, but we want to ensure areas affected by the winter storms are fully open for 2014". She also said; "The extreme weather which has hit the whole of the UK this winter has no doubt made for a difficult start to the year for many tourism businesses".
Overall the long term maintenance and construction has been estimated by Conwy Council at a cost of £81 Million with £5 Million going towards the protection and defence of homes in preparation for any future storms that may hit. It is not only homes in Wales that will benefit from the money but businesses will also benefit from the cash injection along with current transport in Colwyn Bay. In order to fully refurbish defense barriers that have been damaged during the severe weather conditions, £3 Million has been allocated to this area, doing this will benefit fisherman that have been greatly affected by the storms.
Regardless of the good news for Wales obtaining a recovery fee, Emyr Roberts the Chief Executive of Natural Resources Wales has stated that as flood water threatens to rise they cannot afford to keep building defence walls higher. Conversely this year a great some of money has been invested to build new defences as well as maintain the current ones. A huge figure of £25 Million has been awarded to ensure the full protection of homes in or around areas under threat from the stormy weather and existing defences have sheltered both businesses and 1,000 homes besides this schemes built in previous years. At present flood defence walls that are currently in place are performing greatly however. if flood waters were to dramatically increase in depth , it is unlikely that the whole of Wales will be protected by taller walls alone.
Although the sea has caused most of the damage in Wales, many people have insisted that local rivers should be dredged and some councils have already begun this process. This has proven that it can significantly decrease the risk of flood waters as watercourses are frequently upheld by debris in the rivers. During the dredging process, materials such as silt and gravel are removed from riverbeds as well as vegetation inhabiting the riverbed/riverbanks is also monitored to ensure that water keeps flowing through the designated area.
Do you think that the Welsh Assembly is doing a better job of protecting their people's homes and businesses compared to the Coalition Government?
Nicole Cran, Pali Ltd
(0) Comments
Latest News
Categories
Subscribe
Subscribe to receive a weekly update of our blog posts