Wave goodbye to the British countryside
Posted: 28/04/2015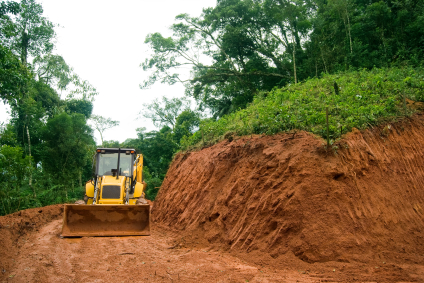 Britain holds some of the most picturesque locations known around the world, from nature walks to treasured forests, the majority of which are under constant use and enjoyed by many members of the public. Conversely, a director from the National Trust has expressed that the Government are gradually easing a decision in for Councils to construct numerous properties upon land that has been labelled Greenfield or Greenbelt land.
Dame Helen Gosh has recently taken part in a public mediation and brought to our attention the existing amount of pressure put on Councils by the Government wanting them to avoid building on top of brownfield sites and instead, use Greenfield sites. The magnitude of the proposed construction sites have been forming differing levels of tension for various members of the National Trust, especially the volume of stress that is being distributed to multiple Councils. Dame Helen Ghosh has spoken on behalf of the National Trust and expressed their concerns as stated above, this came on the two year anniversary of the Governments planning reforms.
Beneath the reforms, specific Councils had been given a time scale of a year in which they had to produce local plans which specify the desired areas for each set of properties that are going to be built. Having been instructed to do so, the organisation involved had failed in many aspects of planning, for example some plans didn't come back on time or they would be immensely ill prepared, some even had Greenfield land under the development area. Dame Helen specified that The National Trust are exceptionally alarmed by this.
Last weekend Dame Helen had taken a place at BBC Radio 4's The World in order to speak about the subject and in doing so she had the following comments;
"We are very concerned that the haste with which local authorities, some of them ill-prepared to do so, have been hustled into producing their local plans.The pressure they're under to produce the numbers of houses has forced them to designate Greenfield sites, and we are very worried about that and we are monitoring it and making appropriate representations to government about it."
Officials had initially expected councils to perform and complete plans a lot faster than they were able to cope with and as well as this, the extortionate amount of pressure is said to be coming centrally from the Government.
Dame Helen went on to add; "I think events proved that you just need to take longer to do these things properly to get the land use right and genuinely to engage local communities".
A huge number of 350 councils are represented by The Local Government Association, which had said that the majority of Councils are making good progression with regards to the quality/detail of their plans. According to the latest data research produced by The National Trust, it was discovered that around half of the Councils located around England possess Green Belt land, these councils are potentially considering putting some sections of the land forward for expansion meanwhile, brownfield land is being continuously unnoticed. With many property organisations appealing for development procedures, this consequently forces almost two thirds of all local authorities to allow development projects that may not have been wanted to start with. This will eventually also result in villages being expanded to potentially double in size… maybe even larger.
An organisation known as CPRE, Campaign to Protect Rural England have formed a report which states that most villages located in England are in fact in the firing line to be disrupted. This is because a number of plans have been drawn up for a gigantic sum of 700,000 properties that may possibly be built in the countryside. Unfortunately in the forthcoming years as the world progresses and the population grows, rural areas may be become under threat of being demolished or changed therefore, some places may completely lose all character and personality.
Do you think it is acceptable to build upon England's most prised locations and rural areas? Please feel free to leave your views below.
Nicole Cran, Pali Ltd
(0) Comments
Latest News
Categories
Subscribe
Subscribe to receive a weekly update of our blog posts