Welsh Water profits are flowing!
Posted: 12/06/2014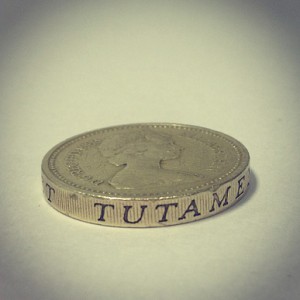 One of the largest water and sewerage companies in the UK, Welsh Water are seeing a dramatic increase in their profits with their current achievements being recorded at a high of £50 million during the end of 2013 leading on to 2014 period. This came as a great triumph because their profits recorded for the previous year had only been £29 million in comparison to the latest figures.
From these results, officials can state that 2013 leading into 2014 has been one of the strongest operational years for the Welsh Water since it had become a non-shareholder-owned company back in the year 2001. Since 2001 Welsh Water has been owned and managed by a not-for-profit company called Glas Cymru, any profits that are made have and always will be put directly back into the company.
Not only did the company benefit from this great news but the recent results have displayed that customers receiving the service of this organisation had the lowest costing bills for the fourth year running. However, 60,000 of their customers have additional help with regards to paying their fees but on a positive note, customer satisfaction rating is bordering 90%.
The company have continued to maintain and upgrade their water mains and sewers and they are also working on constructing a brand new water treatment works that will be located in Conwy, Ceredigion as well as Anglesey. To complete these projects, Welsh Water had devoted £354 million during 2013 into 2014 and will proceed to invest another £344m in the forthcoming year.
Putting aside all of these projects that are taking place on the main sites of Welsh Water, the Rainscape scheme in Llanelli will also see some development towards the techniques in which flooding can be prevented around the area. In particular surface and sewer flooding will be mostly focused upon.
Having the lowest recorded number of serious pollution incidents across England and Wales, the quality in Welsh Waters drinking water has shown to have significantly improved. These qualities had remained despite the horrific freak weather Britain have been experiencing recently for example, the wettest winter period in almost 250 years.
If you are looking to purchase a property in Wales, Pali can complete a Personal Drainage & Water Report for a residential property for £39 inc VAT and insurance. Our turnaround time is usually between 2-5 working days however, if you would prefer to purchase a Drainage & Water Report produced by Welsh Water, we can also provide you with this report. If you have any questions or would like to order a Drainage & Water Report, please do not hesitate to call Pali on 0151 691 1170 or email search@paliltd.com
Nicole Cran, Pali Ltd
(0) Comments
Latest News
Categories
Subscribe
Subscribe to receive a weekly update of our blog posts