What factors would you consider when purchasing your first home?
Posted: 05/08/2014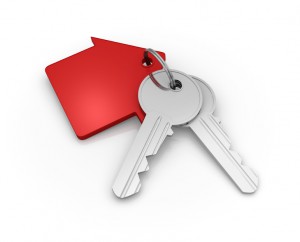 Purchasing a first property can be extremely difficult because there are many things to consider. Various factors should come into consideration to determine how useful and suitable the property in question will actually be in order to cater for specific needs of the potential buyer.
Some realistic factors such as easy access to nearby schools, access to the workplace, suitable amenities, how many cars pass through the vicinity throughout the day (noise) and generally taking a look at what surrounds the property that could possibly affect it in the future.
Today's property market has seen higher levels of younger buyers than previous years and the necessity that tends to stand out to this particular age range is the availability of a good mobile phone signal. This steams ahead of thoughts about schools, transport links and even crime levels according to newly found research.
In comparison to 26% of people who are aged 55 and over, around half of 18-35 year olds stated that having a good mobile phone signal would be top of the list when it comes to potentially purchasing a new home. Mobile phone signals shockingly ranked higher than other priorities amongst young buyers such as the council tax band the property falls into as well as access to hospitals. Schools were at the bottom of the agenda.
There where around 2,076 adults that had taken part in a questioning ceremony hosted by mobile analytics, Root Metrics and nearly half of these people stated that they would more than likely reconsider purchasing a certain home if they are aware that the mobile network coverage is very poor. Meanwhile, a further 87% said that unreliable phone service is their biggest worry and even 40% of admitted that they had debated changing over their networks to try and improve poor signal.
Managing director from the Association of Residential Letting Agents (ARLA), David Coz mentioned that the stress of buying a new home will more be the main cause of people overlooking aspects such as noise levels, phone signals and parking spaces.
He added; "
With so many people reliant on their smart phone devices for work, social media and keeping in contact with friends and family, it is no surprise it is the top factor in young people's wish list. Checking your mobile signal should become a routine action in every property you view, as a lack of phone signal could cause you a lot of hassle in the long run once you are living there".
Nicole Cran, Pali Ltd
(0) Comments
Latest News
Categories
Subscribe
Subscribe to receive a weekly update of our blog posts