Where should fracking take place?
Posted: 01/08/2014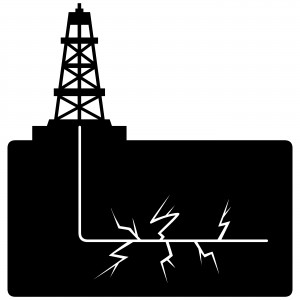 Recently, fracking has been on top of the agenda for many officials and has been a central topic in most newspapers because it is believed that many areas around Britain are due to be targeted. These areas hold some of the most beautiful and well recognised landscapes that may be used for hydraulic fracturing in order to obtain oils and gases.
This is becoming progressively likely as the Government have welcomed bids from various energy companies in return for licences which will enable them to start work on these beautiful areas dependent upon whether they believe the subjected materials can be found.
It is understood that Ministers suspect that fracking will be a major contribution towards the nation's energy requirements in the future and they are extremely determined to see the whole project pull through even though many are against this process. With environmentalists fearing the worst, the Government has formed a set of guidelines which cater specifically for those who wish to participate in the process of fracking in Areas of Outstanding Natural Beauty, National Parks and World Heritage sites or even on the Norfolk Broads.
Each application that is submitted with the intention of receiving a licence allowing the subjected company to operate in one of the above areas will be closely vetted by the secretary of the community, Eric Pickles. The publication of the guidelines which had accompanied the announcement stated;
"It is clear that applications should be refused in these areas other than in exceptional circumstances and in the public interest."
The secretary for Business and Energy, Mathew Hancock claims that the Government's guidance is strong enough to shield various outstanding landscapes from any possible industrial damage that may happen. Mathew is responsible for opening the bidding process to start with. He also added; "Unlocking shale gas in Britain has the potential to provide us with greater energy security, jobs and growth. We must act carefully, minimising risks, to explore how much of our large resource can be recovered to give the UK a new home-grown source of energy. As one of the cleanest fossil fuels, shale gas can be a key part of the UK's answer to climate change and a bridge to a much greener future."
Community minister of Wimbledon, Lord Ahmad who is solely in charge of protecting areas of outstanding beauty claimed;
"We recognise there are areas of outstanding landscape and scenic beauty where the environmental and heritage qualities need to be carefully balanced against the benefits of oil and gas from unconventional hydrocarbons.
Despite special conditions also being attached, any anticipated fracking licences are highly likely to be confronted by many members of the public for obvious reasons and an example of this is a campaign that took place last week. With this in motion it deprived the Celtique Energie from exploring for gases and oils underneath the ground around the area of West Sussex village in Wisborough. During the active protest Nick Herbert, the tory Ex-minister cautioned that;
"Rural West Sussex cannot become a carelessly industrialised landscape".
A former minister who is also George Osborne's father-in-law, Lord Howell stated that fracturing should be minimised to areas such as derelict parts located in the north of England. Do you agree with Lord Howell or Matthew Hancock's opinion?
Nicole Cran, Pali Ltd
(0) Comments
Latest News
Categories
Subscribe
Subscribe to receive a weekly update of our blog posts