Why Christmas is the best time to get your property on the market
Posted: 01/12/2015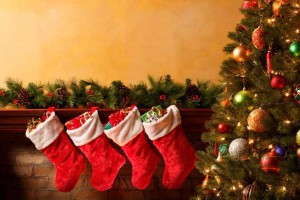 Planning to sell your home in 2016? You may want to reconsider waiting for the start of the New Year and put your property on the market prior to the Christmas period. This will ensure that you'll make the most of the millions of people in search of a new home as soon as Christmas dinner has finished.
Remember that selling your home requires some preparation and the photographs, floor plans and Energy Performance Certificates will need to be organised which takes some time. If you get started now, you could be ahead of the game for those Christmas buyers.
Christmas Day 2014 saw Rightmove receive over 1m visitors, which could be down to an increased number of people who use mobile devices to search for potential new homes. Although it was after Boxing Day which saw millions of people using Rightmove to look for new property over the festive season.
It is certainly beneficial to prepare your property for the market before January. Rightmove had over 3m users on the first working day of January in 2014. This saw sellers who chose a Rightmove agent benefiting from 110 million visits from buyers in January alone.
Aislinn Devlin, Pali Ltd
Google +
(0) Comments
Latest News
Categories
Subscribe
Subscribe to receive a weekly update of our blog posts