Wirral's flood repair budget
Posted: 28/04/2015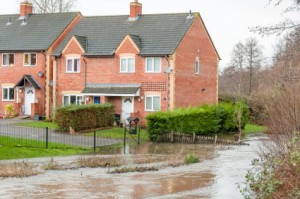 During December last year the Wirral peninsula was one of the areas that had been hit hard by the fierce storms and after multiple talks between officials, PM David Cameron aired in a statement that "Money is no object" with regards to repair funding. However, Wirral Borough Council question Cameron's statement as they believe they should receive more funding in order to repair the various areas that had been so badly damaged, for example New Brighton.
The Wirral peninsula as a whole had been caught up in the tidal surge during early December 2013 causing damage at a repair cost of around £250,000. Seaside resorts such as, West Kirby, Meols and New Brighton have been affected by the tidal surge. Wirral Borough Council have been informed that only a small sum of £20,000 would be given in order to repair the damages despite the overall estimated damage costs being well above this figure. Repairs to railings, roads, promenades and sea defences would need to be perused and the funding being offered is simply not enough.
Numerous businesses have also been affected up and down the newly renovated promenade in New Brighton, this includes many shops, supermarkets; the Travel Lodge hotel, restaurants and the Light cinema which had all been left submerged. Phil Davies, leader of Wirral Borough Council had stated; "I hope Mr Pickles responds appropriately to our request for financial support. The Prime Minister said 'money was no object' in the repair of damage caused by the recent weather however, so far we have only been allocated a very small amount for our suffering businesses - and nothing towards vital work to repair our sea defences on the North Wirral coastline."
One main attraction in New Brighton that had been affected majorly by the storms is a recently installed adventure golf course located in New Brighton. The mini golf course has only been open for eight months but it was almost swept away by the rising tide waters and had been totally submerged underneath almost two million gallons of the Irish Sea. In order to re-open the mini golf course, a ginormous task had to be undertaken to pump all of the water out of the area. The mini golf course had been constructed on top of two former tennis courts and the ground on which it is placed is below road height therefore, future flooding should be expected. Never the less, the flooding could have been prevented if better flood defences had been put in place upon the modification of New Brighton at the beginning of the Neptune Development. Having almost fully repaired the first course, the owner, Nick Ashfield has started work on developing a second course that is placed adjacent to the first.
The only positive that has come out of the flooding is that it has given Nick the opportunity to improve various holes upon the first mini course. The mini golf course is based upon many major golfing venues around the world and replicates many famous holes as well as well-known land marks such as, New Brighton Pier, Fort Perch Rock, Outdoor Lido, Vale Park and many others. Mr Ashfield openly stated; "We had a rebuild on one corner of the course and the rest of it was just covered in everything that was in the Irish Sea. It was a huge clean-up operation and we spent four weeks just pumping out water because it had nowhere to go - we estimate we had to remove around two million gallons of water. Fortunately that is all in the past now and we are back as good as new".
Should Wirral be granted a bigger repair budget? Please feel free to leave your comments below.
Nicole Cran, Pali Ltd
(0) Comments
Latest News
Categories
Subscribe
Subscribe to receive a weekly update of our blog posts