Your Local Search solution in Grantham!
Posted: 28/04/2015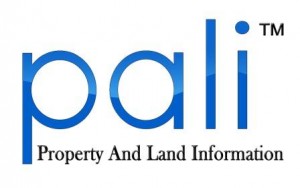 According to estate agents in Grantham, they are waiting up to ten weeks for a local search to be completed by South Kesteven District Council. This is holding up the Conveyancing process in the town of Grantham and all other towns that have their Local Authority as South Kesteven. The long delays are being caused by the council taking so long to complete a Local Search which is slowing down the chain of house sales and purchases which can cause additional fees to be incurred and a lot of unnecessary anxiety for the homeowners, homebuyers, solicitors and estate agents. Like home buying and selling isn't stressful enough!!
If you are fed up waiting for a Local Search to be returned from South Kesteven District Council then have no fear, Pali are here! We can return a Personal Local Authority Search between 10 to 15 working days.
All our Local Searches are Search Code compliant, display the Search Code logo, and are backed by an individual £2m Search Warranty including run-off cover. Pali are regularly audited by the Property Codes Compliance Board (PCCB) and are members of CoPSO and IPSA.
The council are blaming their slow turnaround times on an increase of work load but have stated that extra staff have been employed to try and tackle the problem.
If you would like to order a Personal Local Search produced by Pali then you will received a report that contains information compiled by a member of Pali examining the council records. The report provides environmental information on a property such as planning applications, building regulations, traffic schemes, contaminated land, radon gas and Local Land Charges.
If you order a Personal Local Search produced by Pali you have the option to pay for your search by invoice or monthly statement by cheque, BACS or Direct Debit. There are no contracts with Pali as we are that confident that our services are of such a high standard, you will never go back to your previous way of obtaining a Local Search. You can order a Personal Search from Pali via post, DX, fax, email or you could take advantage of our sophisticated online system; www.paliltd.com which is very user-friendly and convenient! You can also order all other Conveyancing searches directly from Pali saving you time!
Pali can provide Local Searches for all councils in England and Wales as well as Environmental Searches, Drainage and Water Searches, Chancel Check Reports, Coal Mining Searches, Anti-Money Laundering Searches and much more. Why don't you give Pali a try? Please feel free contact us on 0151 691 1170 or email search@paliltd.com where one of our helpful members of staff will help you with any questions or requests you may have.
Amanda McGovern, Pali Ltd
www.paliltd.com
(3) Comments
Latest News
Categories
Subscribe
Subscribe to receive a weekly update of our blog posts