Comments : Conveyancing Chaos for 2017!
Posted: 22/12/2016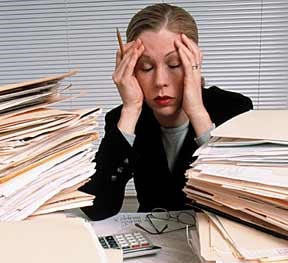 Update on Councils charging VAT on the CON29
"I refer to the decision made at the November CIPFA meeting for an implementation date of 1 January 2017 in relation to the VAT treatment of property search fees. I understand the deadline is not possible for a few authorities. In fairness to those authorities which have already made the change, I do not propose a general extension to the deadline of 1 January 2017. Instead, where Local Authorities cannot make the change by 1 January, they will need to tell us when they can do so - but we expect full implementation by no later than 31 March." Alan Carey, Sector Relationship Manager – Local Authorities/Public Bodies Group
Councils across England and Wales will be implementing the VAT changes at different stages between January and April 2017. Certain councils are adhering to the 1st January implementation date however two thirds are using the 1st April as a deadline. As you can imagine, this staggered approach may become very confusing to the purchasers of council produced Searches. There is great uncertainty as to how this will affect the ordering, charging and delivery of council produced searches.
Land Registry LLC1 takeover to commence November 2017
Furthermore, to add to the above disruption, you are probably already aware of the Land Registry's proposed plans to take over providing the LLC1 section of the Local Authority Search with 'Stage 1' due to commence November 2017. The councils continue to provide the Con29 element of the search however, therefore you will have to apply to different organisations for the separate elements of the Local Authority Search. Obviously, this is a huge project with Land Registry proposing to offer a centralised digital platform for the LLC1 part and will be carrying out the takeover in stages – 'an incremental delivery starting November 2017 and ending in 2023.'
If you currently order your Local Authority Searches directly from the Councils good luck for 2017 as the system you know and use is all changing and it will be a different situation for each individual council across England & Wales.
An easy solution to this problem?
Just place your orders through Pali and we will sort everything out for you. It will make no difference if the search requested is produced by the council or Pali, you will order each one in the same way, see the exact price upfront and pay on account. No confusion, no stress, just a simple and straightforward process.
"Good enough" never is, for Pali clients.
Kirsty Rogers, Pali Ltd
Latest News
Categories
Subscribe
Subscribe to receive a weekly update of our blog posts