Comments : House builders on the way to a wealthy future!
Posted: 28/04/2015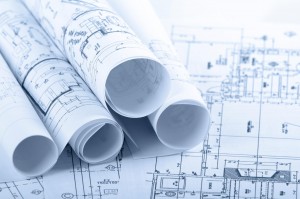 Key house builders are seeing a great incline in profits so far this year already, having been supported by the Help to Buy Scheme. However, many developers are subjected to pay out fees to the Government because of the scheme which includes Taylor Wimpey who have to provide a sum of £250 million. Providing business goes as planned for the company, they made it clear that they would produce a special dividend to investors over the forthcoming two years. Taylor Wimpey has been established since 2007 and own various sectors within the UK as well as Spain.
Taylor Wimpey announced that they have experienced an increase of 39% in operating profits, boosting their total up to a sum of £313 million. This was at the same time that they issued the above statement regarding shareholders. Taylor Wimpey's houses were being sold at high prices which caused inflation on their order books, expanding it by nearly a third. Taylor Wimpey have been named the latest house building business to unveil their ever growing business relating to the newly revived Property Sector in Britain along with other developers such as Persimmon Homes and Bovis Homes who have comparable figures. In the meantime, builders are collating the benefits of looser bank lending and escalating house prices and following on from this, Barratt and Redrow later reported their progress.
A chief executive from Taylor Wimpey stated the following;
"In a housing market showing significant recovery for the first time in five years, we have strongly improved our operating performance, increasing operating profits by 39%. Most importantly, we have continued to make significant investment for the future, adding to our short-term land bank and strategic land pipeline and increasing the level of training and development of staff, at all levels, from site trades to office technical roles."
In 2009 when the economic crisis was in full swing, Taylor Wimpey was very fortunate because they managed to obtain land to build on at a low cost. Having done this it terminated rising rivalry from other organisations and Taylor Wimpey are on target to produce a healthy yield off the cheap land purchased in 2009 at a rock bottom price. Over the past month Taylor Wimpey shares have risen by 10% having previously been down by 2.6% to 124.6%.
Numerous sectors within the house building business had been assisted by the Help To Buy Scheme last year for example, 20% of their completed sales and 29% of agreed sales. This scheme is thought to have amplified motion within the market. A small number of economists consider that the Help To Buy Scheme is stimulating a pre-election bubble regarding all of the positives that are arising however, the scheme was thought up and produced initially to support property purchasers when obtaining an interest free loan. The scheme has also implemented the rise in demand for houses as well as prices being driven up which is not a positive for buyers, especially first time buyers.
The rate of mortgage approvals rose by 57% in January 2014 to a vigorous £8 billion, one of the highest levels recorded since the previous pre-crisis peaks of the property market back in September 2007. A process of mortgage lending had been adequately supported by the Bank Of England's Funding for Lending project. With every project having its flaws, the Help to Buy Scheme has had its fair share of critics to, having pumped up the rates in the property market the critics have also said that the scheme could be creating a property bubble and could have subsequently eliminated more people out of the market compared to the amount that it has helped.
Does the property market appear to be stabilising? Feel free to leave a comment regarding your views below.
Nicole Cran, Pali Ltd
Latest News
Categories
Subscribe
Subscribe to receive a weekly update of our blog posts