Comments : Sold! In only 27 days
Posted: 17/07/2014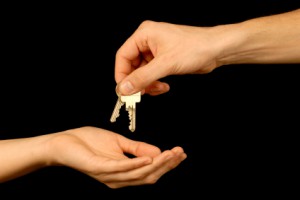 According to a survey carried out by Rightmove, the average time it takes for a property to sell in Cambridge is a mere 27 days. This makes it the county with the quickest house selling rate and in comparison, the average time it takes to sell a house located in the rest of the country is 65 days.
It comes as no surprise that London takes second place with houses selling in an average time of 29 days specifically in the London Borough of Lewisham. The top ten list is a mixture the London Boroughs including Hackney, Greenwich, Bromley and Bexley.
On the opposite end of the scale, if you are trying to sell a property in Powys or Gwynedd, North Wales I am afraid the news is not good because it takes on average 113 and 112 days to exchange contracts. In third place is Sefton located in Merseyside where it takes 106 days on average to sell a property.
However, the news isn't all bad because the rate that houses are selling is faster now than it has been previously. London has outpaced any other region when it comes to improvements in their house selling speed with completion times dropping 32%. Unfortunately the North East's selling rate has dropped the least amount with only a 2% change from their 90 days to a not so impressive 88 days.
An estate agent based in Cambridge believes that one of the reasons why the houses in Cambridge are selling so quickly is because of the growing anticipation of the new Cambridge Science Park which is a £26 million railway station due to open in 2015. The excitement surrounding this project seems to have drawn buyers into an area that is already well known for its science and technology firms not to mention its university.
Would you like to live in Cambridge?
Amanda McGovern, Pali Ltd
www.paliltd.com
Latest News
Categories
Subscribe
Subscribe to receive a weekly update of our blog posts