Pali reveals their latest project; The Intelligent Search Pack –  The revolutionary development which optimises the way in which searches are chosen.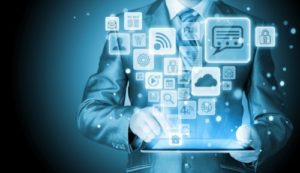 Clients of Pali have been told to expect improvements when it comes to the look and functionality of the current hazards tool built in to the award-winning Pali Platform.
In the coming weeks, Pali will start activating clients for the 'Intelligent Search Pack' which will be set to their specific requirements.
With Conveyancing Searches radically changing over the years, data sets becoming readily available and different ground hazards being unearthed (no pun intended), it's no surprise the job of the conveyancer has become more and more time consuming with even more decisions having to be made. New environmental reports are on the increase adding further confusion over the most suitable searches to order. The balance between providing due diligence and ensuring your client doesn't incur unnecessary fees is becoming an increasingly difficult task.
The Intelligent Search Pack technology will change all this.
Freeing up precious time not having to establish the types of searches you need to order, the Intelligent Search Pack ensures there is no need for prior knowledge of the area, nor will investigation of the location be needed. The burden of trying to work out if it's cheaper to order standalone reports or pick large reports that cover various topics will no longer exist. The Intelligent Search Pack technology will calculate the most cost effective, relevant combination of searches you require. All from the address you entered. If you choose to select the Intelligent Search Pack, you can rest assured you are providing your client with the most cost effective combination that includes all crucial information for the precise location.
Having already integrated with organisations such as Land Registry and Ordnance Survey, the multi-award winning Pali platform has now developed its integration further with Environmental, Ground and Mining specialists including Groundsure, Terrafirma, Mining Searches UK and Planval to maximise the different data sets.
Once the property address has been entered into the Pali Platform, the Intelligent Technology interrogates the various data sets from the different industry experts, using a unique algorithm to generate your Intelligent Search Pack.
You can then either choose the Intelligent Search Pack giving you full peace of mind that you have ordered all the various searches required for that address for the most cost effective price, or you can click on your standard Search Pack that you usually order.
The system enables you to set rules via a control panel, therefore tailoring the hazard alerts to suit your requirements. If you know you will never order a certain location specific search you can set it so that particular search will never be flagged. Likewise if you are interested in the Planning Report, the control panel settings allows you to specify what planning scenarios you are only interested in being alerted about.
The Intelligent Search Pack reduces risk whilst saving you money.
If you would like to be set up with an account and experience first-hand the Intelligent Search Pack in action, please contact a friendly member of the Pali team on
0800 023 5030 / search@paliltd.com