The owner of an idyllic chateau which hosted parties for the rich, high profile weddings and appeared on the X-factor has been told it must be knocked down after being built illegally on protected woodland in the French Riviera. The Chateau Diter is located between Monaco and Cannes and surrounded by green hills and gardens. The property which used to be a 2,700 sq. ft farm now is home to a Tuscan style property with two helipads and three pools which can host 2,000 party-goers.
Before it was built in 2005, Patrick Diter unsuccessfully gained planning permission needed therefore it meant that the property was subsequently built illegally. Dissatisfied neighbours of Patrick Diter including a millionaire British couple, launched a legal battle which has now lasted fourteen years after their property became damaged and a tower and pavilion popped up on the site of the Chateau Diter. Mr and Mrs Butt, whose fortune is worth half a billion pounds, stated that they were given £15,000 in damages.
When the French businessman started hosting parties within the property this horrified Stephen and Caroline Butt, a British couple who are neighbours of the millionaire. Caroline Butt told the Telegraph that she hoped Diter's "construction frenzy" would stop after the desired ruling was given.
The property which was used by film production groups and oligarchs and their loved ones for over £40,000 per day now has 18 months to be knocked down. Patrick Diter escaped a prison sentence; however, he has been fined over £350,000. But this could rise by £500 a day if the property is not knocked down by the time the 18 months have come.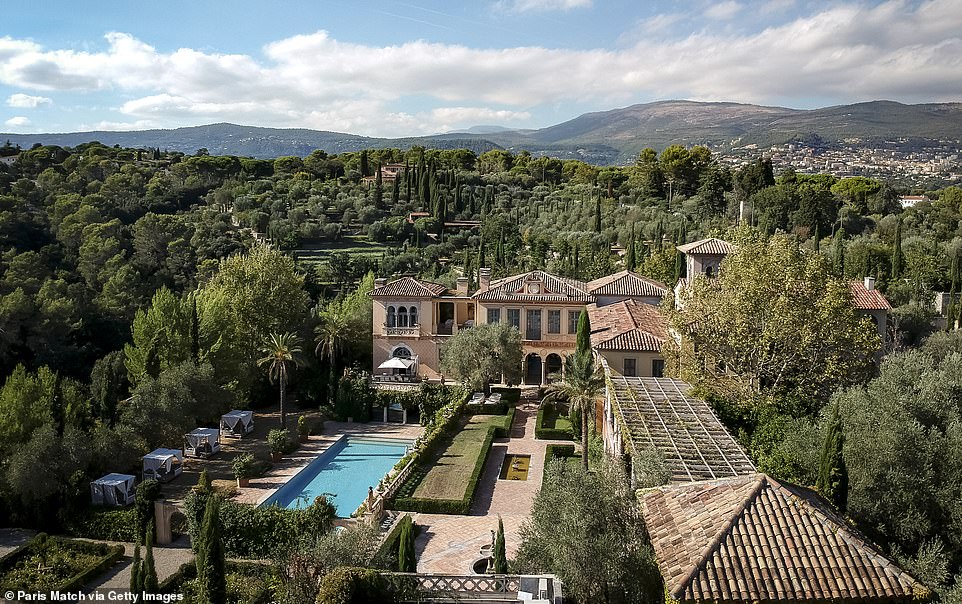 The once farm which was infected with insects and snakes had to be cleaned up before the renovation was completed with trees being added to the woodland. Diter said he was given verbal permission to expand the property to what it has become today.
However due to the protected wood, the court have found that a road to the property, a helipad, a swimming pool and 32,000 sq. ft of accommodation must be removed. But the original building that stood before the expansion could remain.
When his daughter was born in 2000 Diter and his wife moved into the property before the renovation took place in 2015. He gained the money for this renovation in 2004 when he sold 20 acres of land to Mr and Mrs Butt, who originally were on good terms with the French millionaire and his family. Caroline stated that whenever they returned from trips to London there would be an additional structure or tower added.
Mr Diter's mansion has been labelled as "delusional and built illegally" by Pierre-Jean Gaury, a Prosecutor as it was a violation of the urban planning regulations. In 2016 he was compared to 'motorists who drive without a licence' by a different court official as they said that Mr Diter retained the wrong permits to build, he property on his site. However, Patrick Diter stated that the reason he had been reported by Mr and Mrs Butt was due to the reason they were "jealous" of his property because he had "built something better than him."
Anne-Marie Sohn reported the missing permit to the local authorities after she started to investigate into it when she noticed that building equipment was knocking into the wall of her property.
The property is alleged to have accommodated numerous weddings including, Mirco Bergamasco, an Italian Rugby Player, as well as tycoon Kimi Grover who wed his son with many Bollywood film stars attending. The Crossing, an American crime series, also featured the property in some of their episodes.
Lauren Williams, Pali Ltd
www.paliltd.com