Clients of Pali can now order a Japanese Knotweed Indemnity Policy, produced by CLS Property Insight, online via the Pali Platform for Residential properties. Policies for Commercial properties can be ordered offline.

The Residential policy is a fixed fee of £40 inc IPT for properties up to 0.5 acres and the Commercial policy costs £100 inc IPT for sites up to 0.25 acres and £150 inc IPT for 0.25 to 0.5 acres.

What is Japanese Knotweed?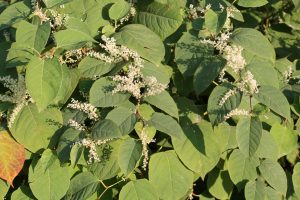 Originated from Japan, Taiwan and China, Japanese Knotweed is listed as one of the world's 100 worst invasive species. The weed can grow through concrete, asphalt and walls by exploiting weaknesses via cracks and joints. With the ability to grow over 1 metre in just 3 weeks and take up to 7 years to completely eradicate the infestation, some lenders are declining mortgages on properties that are known to be infested with Japanese Knotweed.

TA6 Form
For residential properties, the seller will answer question 7.8 on the TA6 form. This question relates specifically to Japanese Knotweed which will require further steps if "not known" is answered. Where "no" is selected and Japanese Knotweed later becomes apparent the purchaser could pursue compensation from the seller.
The Law Society Explanatory Notes on the TA6 form set out:-
The seller should state whether the property is affected by Japanese Knotweed.
Japanese Knotweed is a non-native invasive plant that can cause damage to property. Japanese Knotweed requires several years of treatment before it can be eradicated.
A Japanese Knotweed management plan can help to control the spread of Japanese Knotweed and eradicate it. Most management plans provide a record of works carried out to control Japanese Knotweed. They can provide reassurance to mortgage lenders who may be concerned about the impact of Japanese Knotweed on the value of the property.
Sellers should provide a copy of any Japanese Knotweed management plan to the buyer.

What is included within the CLS Property Insight Policy?

£20,000 limit of indemnity
Covers buyers, lenders, landlords and successors (within 5 years of the inception date) Please note the inception date of the policy should be on the completion date when the insured is certain that no enquiries have been made which identify that knotweed is present at the property
Loses include but are not limited to;
a. compliance by the Insured with any Remediation Notice
b. completion of required remediation works identified in a Japanese Knotweek Survey
c. the liability of the Insured to reimburse the Enforcing Authority for remediation works carried out by the Enforcing Authority on the property.
d. the cost of altering, repairing or demolishing all or part of the property as a result of damage caused by Japanese Knotweed
Residential and Commercial insurance is available for properties not exceeding 0.5 acres.

Why Choose This Policy
This policy does not have hidden exclusions, therefore ensuring a smoother claims process and reducing the possibility of not being able to claim at all. Many include limiting exclusions, for example, if Japanese Knotweed could have been discovered by visual inspection or survey, the claims would be excluded.


For more information on this Indemnity Policy please contact a friendly member of the Pali Team on 0800 023 5030 / search@paliltd.com.