After last year's success, Pali is supporting the Charles Thompson Mission Christmas Appeal again. With the weather getting considerably colder and Christmas is fast approaching, times are especially hard for people without a home.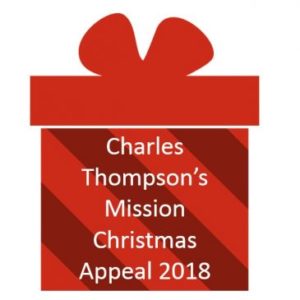 The Charles Thompson Mission have a keen passion to provide year round help and donations to people living on the streets and families struggling to get by, giving them hygiene products, food and other necessary equipment to make their life a little easier.
The Mission ask for donations of essential items such as deodorant, shower gel, shampoo and conditioner, razors, hair brushes etc. As well as rucksacks, tents, sleeping bags and toys. More items and information about the appeal can be found HERE.
The Mission aims to provide homeless people with as many essential items which most people always have access to. They also aim to help families struggling to give their children a good Christmas. Any donations of new toys for all ages can take the stress away for parents struggling at this time of year.
At a time of giving please consider people without a home this Christmas, without heating, a bed and even food.
If you would like to support the Christmas Appeal, items can be donated to:
Charles Thompson's Mission,
Hemingford Street,
Birkenhead CH41 4AP
or to Pali HQ –
2-4 Croxteth Avenue
Wallasey
Wirral
CH44 5UL
Every donation is hugely appreciated by us and even more so by the recipients. Even if it isn't much to you it could make a big difference to somebody else. Do something great this Christmas and get involved any way you can.
Melissa Hogan, Pali Ltd