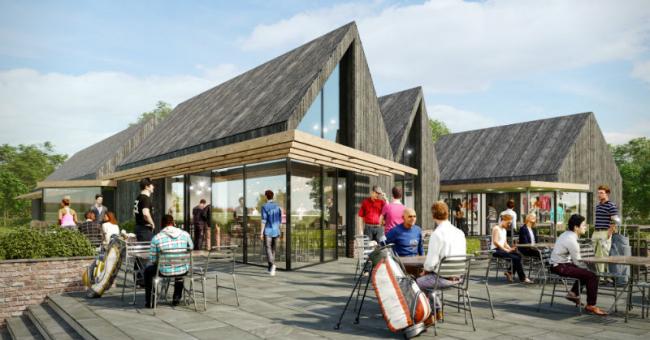 Plans have come about to build 22 homes as well as a brand-new club house and a broader 18-hole course on Prenton Golf Club.  This has caused a frenzy with the public who are outraged over the plans which look to build "executive homes".
In the previous week there has been an event held, public consultation, which saw over 100 people attend.  They then argued that by going forward with the plans there will be "destruction of the local green belt and woodland".
Developers, Pegasus Group, are saying that he Merseyside golf course is going to be a part of a scheme to make this a world class sporting facility. 
The consultants for the golf club stated that the homes are just part of the plans and the club could face a possible closure without the funding that they are creating for the club.
On Monday a spokesperson for the opposing residents stated: "These plans will further erode the borough's green belt in a scheme that sees the permanent destruction of ancient woodland and established ponds along with the eradication of habitat for local wildlife in the area".
An official protest was proposed last week against the plans by a group that contained residents from both Prenton and Bebington the spokesperson also said.
A public consultation event was held at the Prenton golf club which was attended by both the public and councillors.  This was over the applications before May 10th which is the closing deadline.
The application is looking at remodelling a portion of the golf course, with the club house moving locations so that 22 houses can be built in its original location.
The clubhouse which is said to be "ageing" has hopes that once the renovated one is in place it will attract more occasions due to the "dramatic setting".
Renovating the club will mean that a "world-class" resort and a "high-energy, efficient" new building could rejuvenate the golf club "for the next 100 years-plus" stated a spokesperson for Pegasus Group.  They also revealed that they have had in excess of 150 letters supporting the project.
This is the second golf course-related development to hit the Wirral news, the first being within Hoylake.  This happened earlier this year when protests took place outside Wallasey town hall over plans to build a £200m golf course.  These plans are still at the beginning stages but if these plans do go forward, Hoylake will be looking at gaining a housing, a hotel and two golf courses.
Lauren Williams, Pali Ltd
www.paliltd.com