Are you worried your home is at risk of flooding?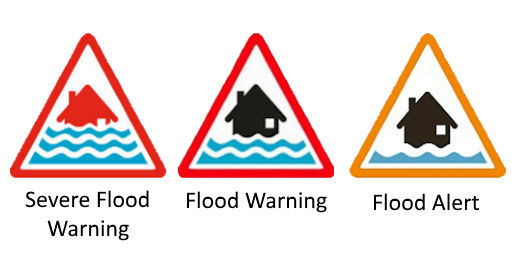 Most flood disasters can wipe out everything in a matter of seconds. If you find out your home is in a dedicated flood risk area, you have to be aware that this can lead towards future issues towards the well-being of you and your property.
Most properties which are at risk of flooding are located near or around coastal areas or rivers. The areas will be confirmed as high or low risk depending on what type of flood can occur, such as coastal floods, river flooding or surface water floods.
It's important to know if your home is at risk of these floods, so you can take out flood insurance to protect your property and for peace of mind.
Many flood warnings have been issued in England after storms Ciara and Dennis. The latest forecast has proven there will be more unsettled weather and stormy conditions moving across the UK. It's important through these storms, that you are prepared and make sure you and your family and friends are safe.
In the UK, conditions are becoming a lot more serious. Unfortunately people have been forced to evacuate their homes as weather warnings have been issued. There are around 120 flood warnings, 6 of which include danger to life. 
What to do if your home is at risk of flooding? Short-term measures
If you home is at risk of flooding, you're going to need to protect what you can, you will need to put some equipment in place for when a flood warning arises. When a flood starts, it's important you keep calm as reacting with fear can make the situation worse. Here is a list of things to do when you are at risk of your home being flooded:
Install flood barriers.
Help stop water entering your home – plug all sinks and drains.
Turn off gas, water and electricity.
Move family upstairs to a safe place.
Raise electrics.
Evacuate when told – if emergency services tell you so then you and your family may be at risk.
What to do after your property floods
Make sure there are no unforeseen dangers in the flood water such as sharp objects, as there may be tripping hazards you are unable to see.
Wear protective clothing such as wellies and water proof gloves or a face mask to protect you from water splash when cleaning up.
Switch off electricity and make sure it is kept off until a professional says it's safe to turn back on.
Take photos of any damaged goods and property.
Start to ventilate the property – let the air start to dry your home.
Remove mud if you can and disinfect what pollution has entered the property. Flood water can have contamination within the water which can make you sick.
If you would like to purchase a flood report from Pali, please contact a friendly member of our team on 0800 023 5030